How Misogynists and Feminists are feeding upon each other to denigrate an Islamic practice that brings untold benefits to women (Asiff Hussein -Muslims in Calgary website)
The article first appeared quietly on an Islamic website in Calgary Alberta, in July, but is now attracting greater attention.
The opinion piece on the "Muslims in Calgary" website opens with a large banner saying male and female circumcision has immense scientific and medical benefits,
Author Asiff Hussein also blames Jews and the western media for distortions about female circumcision (which is in many cases actually "excision".)
"Much has been written about it even by Western Doctors but these studies have been conveniently overlooked to conform to Islamophobic sentiments expressed by a largely Jewish controlled media". Asiff Hussein
The author then goes on to explain that under sharia law, only the "prepuce" or small skin covering the clitoris is required and that removal of the clitoris or any or all of the labia is against sharia.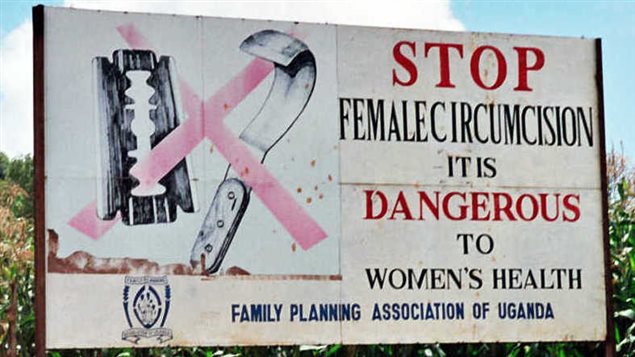 It is widely known however that female circumcision often involves removal of the clitoris and sometimes the labia, including sewing of the folds together.
It is widely accepted female circumcision of any degree is classed as "female genital mutilation" or FGM.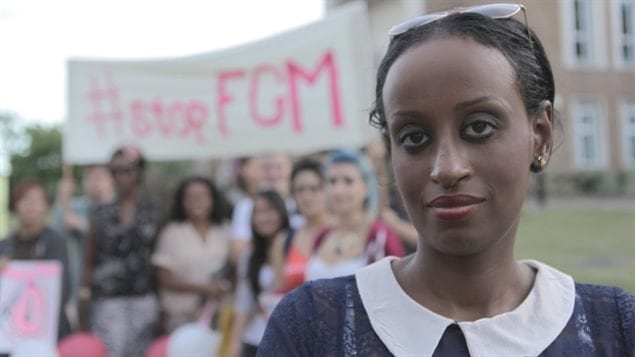 Author AsifF Hussein then says that there is a "strong body of evidence " that female circumcision i.e. in his article -removing only the clitoral hood – is "beneficial to women, not detrimental".
However, all reports and studies from the World Health Organization clearly state that FGM in any form has no health benefits.
All WHO documents state clearly that it is a violation of women's rights, and children's rights, and that it results in a variety of long lasting psychological and physical complications and harm.
Hussein also says that Jews (and western society) condemn Islamic female circumcision because they do not practice it, but do practice, along with Muslims, male circumcision.
However, both the Canadian and American Paediatric Societies do not recommend male circumcision, unless specifically indicated for medical reasons. The Royal Australasian College of Physicians also says routine male circumcision is not warranted. The British Medical Association states that there is wide acceptance that male circumcision has medical and surgical risks and should be done only when "demonstrably in the best interests of the child".
In it's own policy statement The Society of Obstetricians and Gynaecologists of Canada (SOGC) advises its members that the practice is a federal criminal offence. The Society also indicates that if members find that a female child has undergone FGM or they suspect the child may be at risk of undergoing the practice, they must report it to child protection
services.
Additional information- sources