It might work if it were a cable television show. Maybe.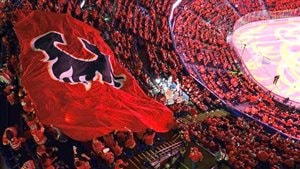 But a controversy riling a lot of people in the prairie city of Calgary, Alberta involves hockey and for those who might have missed it, hockey is a very serious subject in this part of the world's woods.
When the owners of the city's NHL Flames decided they weren't making enough dough, they decided to take a page out of the Profession Team Owners' playbook and are issuing veiled threats about leaving town unless they get a new arena to replace the aging Scotiabank Saddledome.
The Saddledome, built at a cost of $97.7 million, opened in 1983 ahead of the 1988 Calgary Winter Olympics. A $37 million renovation was completed in 1994.
The price of a new one: an estimated $555 million.
The Saddledome is the third oldest arena in the NHL and ownership appears bent on making it the newest.
Easier said than done.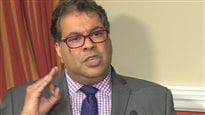 The owners and city politicians remain at loggerheads over whose going to pick up what part of the tab to open the new hockey store.
There's been much posturing by the owners and no mayor, and that includes Calgary's Naheed Nenshi, wants to be on watch when a beloved team picks up and leaves town. That Mayor Naheed Nenshi is up for election next month only adds to the melodrama.
Nenshi says the city has offered to pay a one-third share of $185 million with Calgary Sports and Entertainment (the owners) paying another third and a surcharge on tickets sold to events in the arena providing the final third.
Flames ownership, led by N. Murray Edwards, says the city's plan would add up to the Flames paying for the whole thing and have pulled out of what they termed "spectacularly unproductive" talks.
Overtime appears inevitable in this hockey matchup, though it likely won't get underway until after next month's municipal election, at the earliest.
Bruce Dowbiggin is a long-time resident of Calgary, an even-longer lover of hockey.
He has written numerous books about the sport, its players and its management. He currently hosts a website called www.notthepublicbroadcaster.com/
I spoke with him Wednesday.
Listen