(public comments allowed on all RCI stories- form is at bottom) 
If you have never seen a rhino in the wild, It's possible you never will, and at the present rate, very probably that your children won't.
September 22 is World Rhino Day, but thanks to human greed and poaching, the species is being slowly being made extinct.
A new report paints an extremely worrisome future for the species noting that poaching in South Africa has tripled since 2010.
The study on the state of poaching and transnational organized crime was prepared for ENACT-ENhancing Africa's Capacity to respond effectively to Transnational organised crime. It is a European Union funded group.
Illegal animal trade markets are China, Hong Kong, Vietnam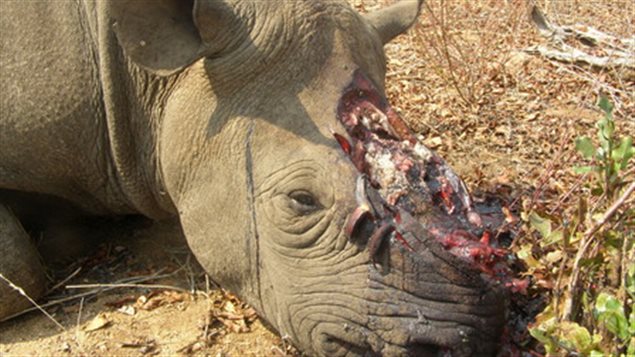 ENACT's research shows that most poaching occurs in South Africa which has roughly 79 per cent of the world's African rhinos, followed by Namibia and Zimbabwe, where poachers are increasingly poisoning their prey with cyanide.
The top non-African destinations for wildlife products are China, Hong Kong and Vietnam where it is falsely reputed to have medicinal benefits. Because of the high cost, possessing rhino horn in Asia is now being even more seen as a status symbol for the rich.
The ENACT report notes that wildlife crime is the fourth most lucrative organized crime globally.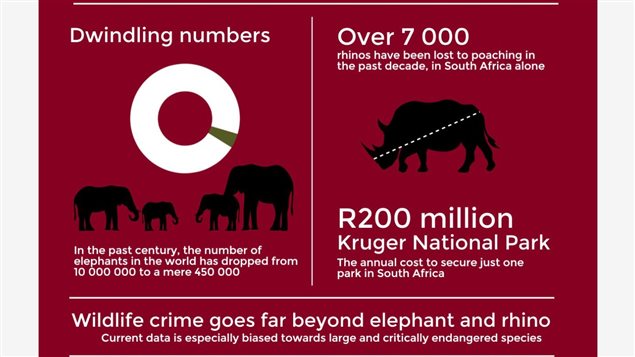 ENACT researcher Ciara Aucoin said at a seminar on 21 September ahead of World Rhino Day. 'Syndicates operate in more than one sector. The trade in wildlife products like rhino horn, pangolin and lion bones supports a supply of guns and drugs and contributes to challenges of corruption at multiple levels.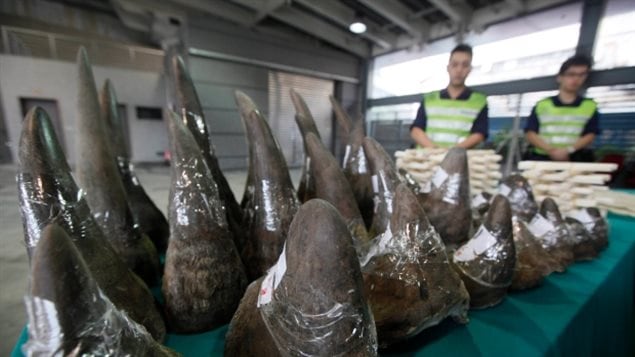 Other sources have noted that poachers are become more sophisticated. Only five tonnes of the estimated 37 tonnes of rhino horn poached between 2010 and 2016 were seized by law enforcement agencies, according to the wildlife trade monitoring network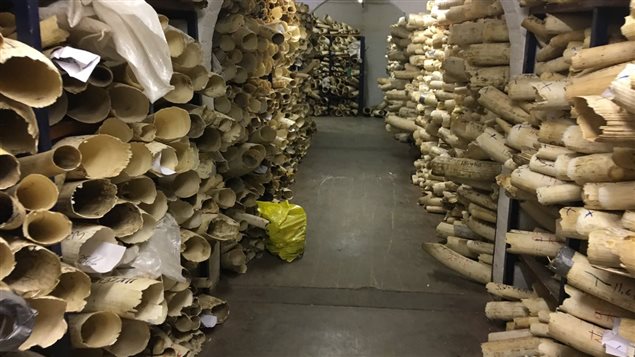 ENACT is funded by the European Union and implemented by the Institute for Security Studies (ISS) and INTERPOL in affiliation with the Global Initiative against Transnational Organized Crime. The ISS is grateful for support from the following members of the ISS Partnership Forum: the Hanns Seidel Foundation and the governments of Australia, Canada, Denmark, Finland, Ireland, Japan, the Netherlands, Norway, Sweden and the USA.
CBC Documentary- Elephant slaughter- Margaret Evans (17min)

Additional information –sources