Canada should increase the numbers of refugees and immigrants it admits, recommends the Canadian Council for Refugees, an umbrella organization representing immigration and refugee advocacy groups across the country.
The council would like the number of government-sponsored refugees to go from 7,500 to 20,000 per year.  It wants the number of refugees sponsored by private individuals and groups to increase enough to clear a backlog of cases by 2018.  And it says the level of accepted refugee claimants should be high given their increased numbers so that they quickly get permanent residence status and are reunited with family.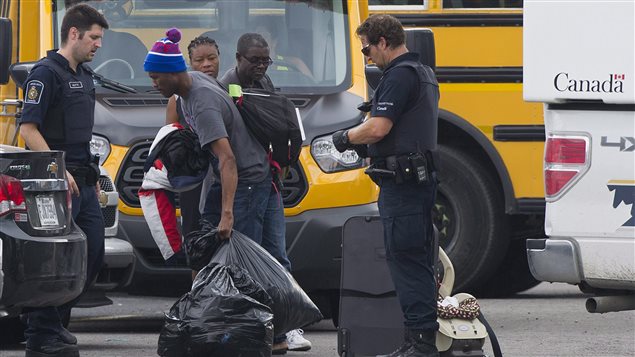 A call for increased overall immigration
In addition, the council is asking that the overall annual immigration level be at least 1 per cent of the total population. That would bring it from the current 300,000 per year to at least 360,000.
In a news release, the council cites a recent poll it commissioned which indicates that "the majority of Canadians recognize refugees as people in real hardship, who are seeking peace, and say that the priority should be given to accepting refugees who have urgent need of protection from violence."
Refugees contribute to society, says council
It also says that research shows that refugees eventually have the same economic success as other Canadians in terms of household income and home ownership. The news release adds that people who come as refugees also make social and cultural contributions to society as caregivers, volunteers, artist, community leaders, elected officials and more.