The Trans-Mountain pipeline project to nearly triple its capacity of oil from Alberta to the Burnaby is once again becoming heated.
Kinder-Morgan, the U.S. company that owns Trans-Mountain wants to double the existing pipeline but has come under repeated opposition from a variety of sources ranging from several environmental groups, to First Nations, and now accusations by the company that the city of Burnaby is holding up the process.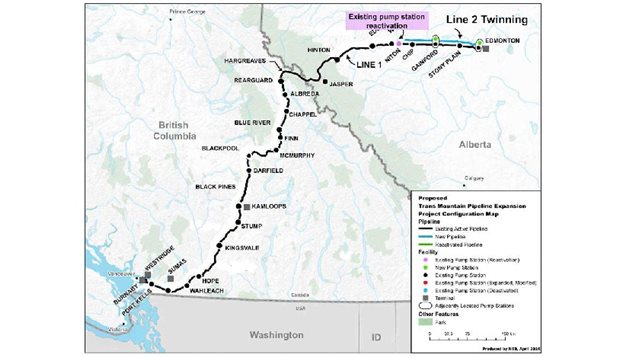 The company is asking the National Energy Board to speed up its process of looking into its complaint that the city is deliberately obstructing the project by refusing to issue the necessary permits.
The NEB says it will not be rushed and hold hearings as planned on November 29 and December 4 in order to determine if it should use its power to override any Burnaby delay.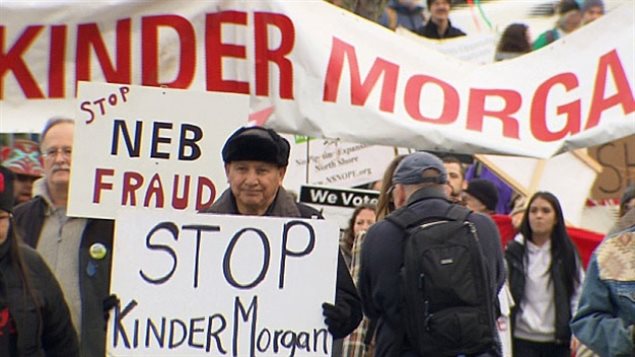 This month the provincial government of Alberta indicated to the NEB that will intervene in support of the project  and its claim that Burnaby municipal laws don't apply because of national constitutional jurisdiction.
The Alberta government said the project is "critical to the national economy, and it's critical to Alberta … One jurisdiction does not have the right to obstruct a project of national importance."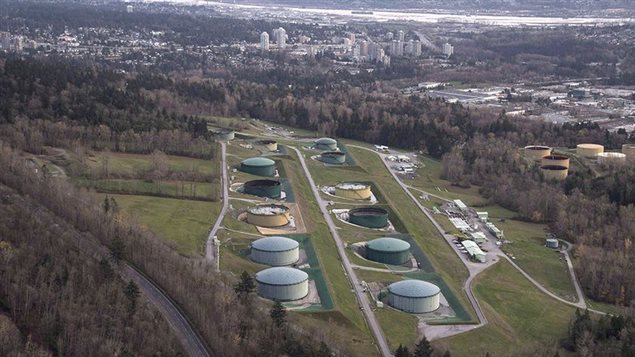 Burnaby's mayor denies deliberate stalling saying merely that they are doing their own due diligence related to the project.
The project, approved by the federal Liberal government  would nearly triple the amount of heavy crude flowing from Alberta to the coast to almost 900,000 barrels a day.
Additional information- sources