Bio-archaeologists have discovered bone chips in 19th century Dutch farmers who wore wooden clogs, and they say these injuries offer clues to the damage caused by high heels today.
The town of Middenbeemster, near Amsterdam, wanted to expand its church and to do so, needed to move the cemetery. This involved the careful excavation of about 500 skeletons of people of all ages.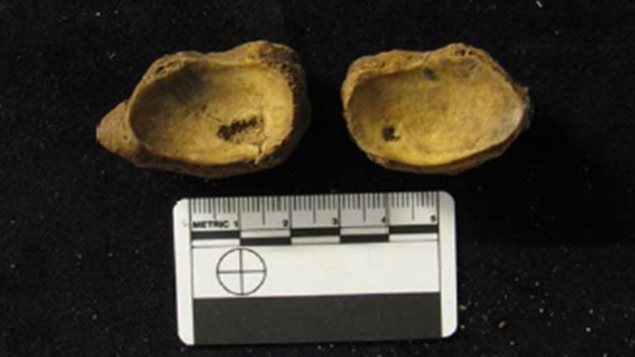 A rare in jury noted
The bones were very well preserved and several of them had an unusual injury. "I was immediately noticing that there was this type of lesion…in the foot bones, and it was essentially like someone had taken a chip, there was a chip out of the bone," said Prof. Andrea Waters-Rist, a professor of anthropology at Western University and co-author of this study.
She thinks the chips may have been caused by the hard work that dairy farmers did and the fact that wooden clogs would not have absorbed the shocks when they used their feet to hammer, stomp or kick an object.
Listen
Implications for wearers of high heels
Waters-Rist says the finding may be relevant to today. "There's a lot of literature showing the effects of wearing high heels and what that can do to your feet. And there is indeed, quite a few types of traumatic lesions that can result from that.
"So this (wooden clog) is a very different type of shoe but it also has implications for what's going to be happening in the foot."
Waters-Rist and Irene Vikatou co-lead the team from Leiden University and published their study in The International Journal of Paleopathology.