It is one of the biggest research evaluations of the benefits of breastfeeding.
In a longterm study, breastfeeding was shown to clearly reduce incidence of eczema in babies and youth from birth through to 16 years of age.
Dr. Michael Kramer (MD,FRSC) is a professor in the Faculty of Medicine (departments of paediatrics, and epidemiology, biostatistics and occupational health) at McGill University,  and Director of Outcomes Research and Evaluation at the Research Institute of the McGill University Health Centre (RI-MUHC)
Listen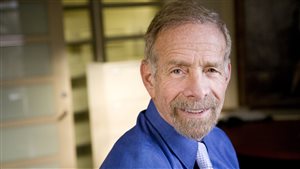 Dr Kramer is principle investigator for a trial called PROBIT- the PROmotion of Breastfeeding Intervention Trial. It is the largest ever randomized trial on breastfeeding which followed 17,000 babies starting in 1996-97 and then at various times as they grew into their teenage years.
This latest study on connection between such things as eczema and asthma used data from that long term trial. (see link to published data at bottom)
It involved researchers from King's College London, Harvard University, University of Bristol, in addition to McGill University and the Research Institute of the McGill University Health Centre (RI-MUHC).
It showed that babies who were breastfed had an over 50 per cent reduction in cases of eczema, and that this protection lasted into their teen years.  The study also showed that breastfeeding had no apparent effect on incidence of asthma.
Eczema causes the skin to become itchy, dry, cracked, sore and red. It affects around one in 5 children and one in 10 adults in the developed world.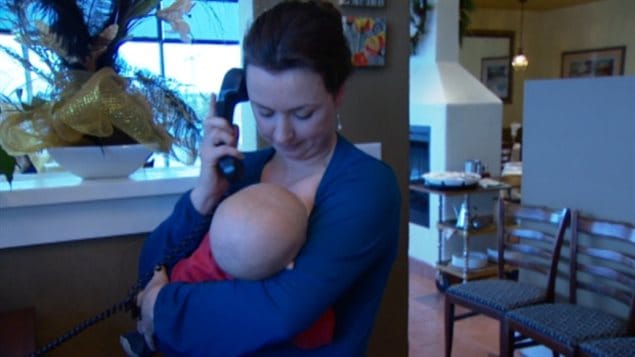 The UK has one of the lowest rates of breastfeeding in the world. Only one in three (34%) UK-born babies have received any breast milk, compared with 49% in the United States and 71% in Norway. Only 1% of babies in the UK are exclusively breastfed to six months.
Statistics Canada showed that in 2011-12, 89% of mothers breastfed their babies, and 26% breastfed exclusively for six months or more.
Dr Kramer notes that this long-term study continues to provide a variety of valuable information, but is yet one more indication of the benefits of breastfeeding for children.
Additional information