About half of Canada's Senators are accepting medals for themselves which have been struck to give to Canadians who have contributed to make Canada a better place but who don't usually make the headlines or get recognition.
Earlier this year the Senate voted to issue medals to Canada's "unsung heroes" as part of Canada's 150th anniversary year.  This came after the Liberal government cancelled a previous Conservative plan to issue Canada 150 medals of its own.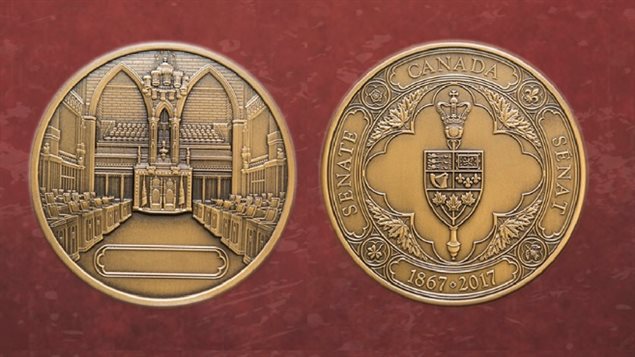 According to the Senate website the 1,500 medals struck by the Royal Canadian Mint will be given to citizens and permanent residents  who are, "actively involved in their communities who, through generosity, dedication, volunteerism and hard work, make their hometowns, communities, regions, provinces or territories a better place to live".
"Senators want to take this opportunity to reflect on the incredible contributions made by Canadians from all walks of life. We want to give some much-deserved recognition to Canadians who share the Senate's goal of giving voice to people or issues that sometimes fly under the radar or don't grab headlines." – Senator David Wells, Co-Chair, Advisory Working Group on the Senate 150th Anniversary Medal
"As the Senate celebrates a milestone anniversary of its own, this is an appropriate time to celebrate the volunteer work of Canadians. Not only are the medal highlighting the contributions of Canadians – from coast to coast, from all walks of life and from varied backgrounds – they also highlight the wide diversity of the people whose efforts make Canada great. We also wish to thank the Royal Canadian Mint for its invaluable help with this project." – Senator Serge Joyal, P.C., Co-Chair, Advisory Working Group on the Senate 150th Anniversary Medal
The medals apparently cost $225,000, and each of the 93 Senators will get 12 medals to hand out to people they feel deserve them with 50 kept for the speaker's office and 43 others for future considerations.
Senators will get one for themselves to commemorate 150 years of the Canadian Senate which first sat on November 6, 1867.
So far about 800 of the medals have been handed out but only 70 Senators are on board with the idea, and according to the Globe and Mail, 47 are accepting the medals for themselves.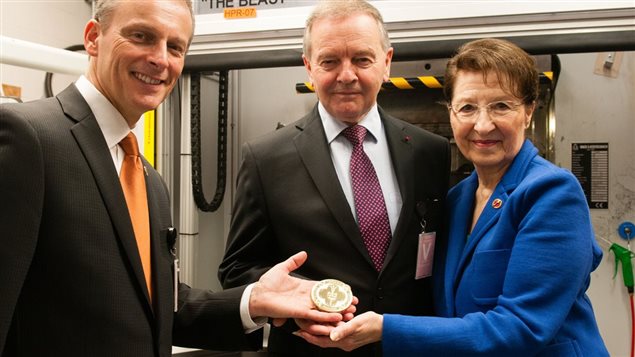 Conservative Senator. Elizabeth Marshall, was one of three senators who voted against the original motion in April.  Quoted by PostMedia at the time she expressed concern about how people would perceive the idea.   "When we're subject to so much criticism, I would at this stage like to avoid criticism," she said.
Conservative Senator David Wells was one of the members in charge of the programme. He says he'll accept one for himself and keep it in his office as a conversation starter about the Senate and its importance.
Additional information-sources