The Liberal government has cleared the last regulatory obstacle on the way of Canadian sales of lethal weapons to Ukraine, opening the way for other NATO allies, especially, the United States to do the same.
Foreign Affairs Minister Chrystia Freeland announced Wednesday that Canada will include Ukraine in the Automatic Firearms Country Control List (AFCCL).
This will enable Canadian companies and individuals to apply for a permit to export certain prohibited firearms, weapons and devices to Ukraine, Freeland said.
"The addition of Ukraine to the AFCCL reflects the close ties our countries share," she said in a statement. "Canada and Canadians will continue to stand with the people of Ukraine and support Ukraine's territorial integrity and sovereignty."
The Ukrainian Canadian Congress (UCC) welcomed the government's decision.
"The addition of Ukraine to the AFCCL will provide Ukraine with the opportunity to access state-of-the-art Canadian-made equipment," Paul Grod, national president of the UCC, said in a statement. "These weapons will contribute to Ukraine's ability to defend itself against Russia's ongoing invasion."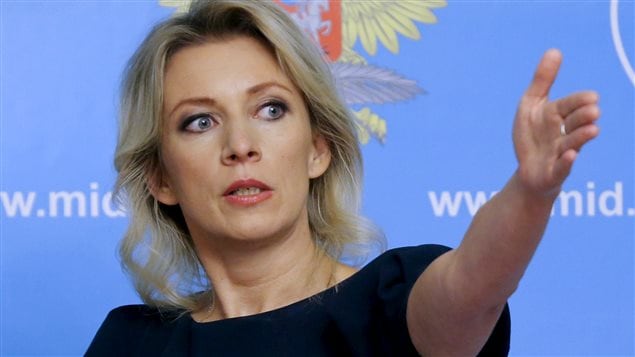 In a statement released on Thursday, Maria Zakharova, the spokesperson for Russia's Ministry of Foreign Affairs, said those who had lobbied for allowing exports of lethal weapons to Ukraine should think about their personal responsibility for the future bloodshed.
"It is absolutely clear that pumping up Ukraine with American and Canadian weapons is pushing its leadership, which is sabotaging the peaceful settlement of the confrontation in the east of the country, to new military adventures," Zakharova said in Russian.
"Washington and Ottawa must understand that the conflict in Donbas, which was a consequence of the coup d'état in Kyiv, cannot be resolved by force, but the blame for the deaths of people will also fall on those who provide murderers with weapons."
However, according to Stockholm International Peace Research Institute (SIPRI), Russia is the world's second-largest arms exporter after the U.S., and sold $26.6 billion worth of weapons in 2016.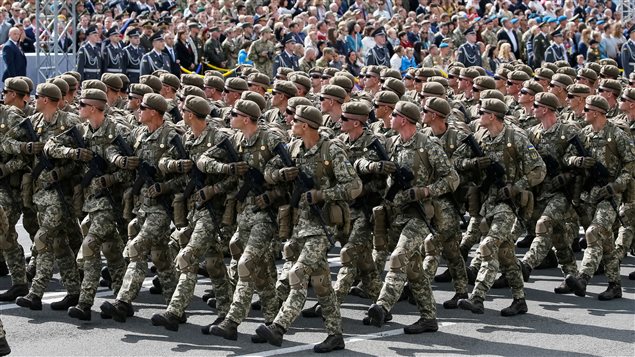 The federal government warned, however, that each permit application will be assessed on a case-by-case basis to "ensure its consistency with Canada's international obligations and foreign policy and defence priorities."
In April, the two countries signed the Canada-Ukraine Defence Cooperation Arrangement that opens the door for increased cooperation on defence-related issues between Ottawa and Kyiv.
The arrangement could give the once mighty Ukrainian defence industry access to state-of-the-art Canadian and Western technology, particularly in modern communications, electronics, night vision equipment, precision guided munitions, as well as target identification and acquisition systems.
However, Ottawa also has to weigh the reaction of its European allies some of whom have indicated that they are against supplying Ukraine with lethal weapons.
German Chancellor Angela Merkel strongly opposed the provision of such weapons when it was considered by the Obama administration in 2015. She argued arming Kyiv would merely inflame the military situation and lead to more instability.