A day after two oilsands workers died in an explosion at a Nexen Energy facility at Long Lake, Alberta, the company's CEO, Fang Zhi, addressed a news conference in Calgary.
"Yesterday marks one of the darkest days in Nexen history," Zhi said.
"Standing here today to share this kind of information is the worst thing a CEO ever has to do. But no matter how badly we feel it pales in comparison to the pain that two of our employees' families are experiencing."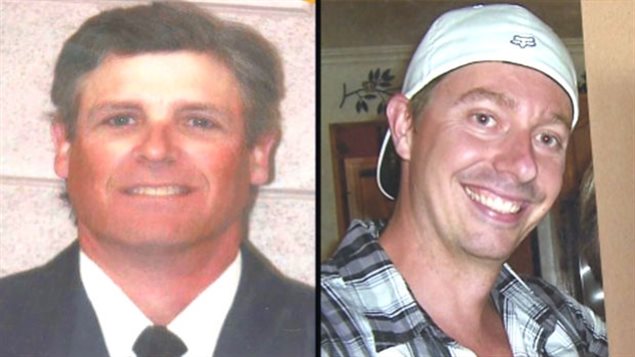 Now, nearly two years later, the Calgary-based company is facing eight charges in the deaths of Drew Foster of Niagara Falls, Ont., and Dave Williams of Scotchtown, N.S.,
On Jan. 15, 2016, Foster and Williams, both Nexen employees, were doing maintenance work in a hydrogen compressor building at the company's Long Lake upgrader project near Anzac when there was an explosion.
Foster, 52, was pronounced dead at the scene. Williams, 30, later died in the burn unit at the University of Alberta Hospital in Edmonton,
The charges, announced on Wednesday, include a series of violations under Alberta's Occupational Health and Safety Act, including failure to ensure equipment and failure to ensure workers were properly trained in handling the machinery.
The company sees it differently.
"Our investigation indicates that the incident was a result of work being performed outside the scope of approved work activities," Ron Bailey, the head of Canadian operations at Nexen, told a news conference in July 2016.
The Long Lake oilsands upgrader project is located about 40 kilometres southeast of Fort McMurray and
can upgrade 72,000 barrels of bitumen per day.
Nexen, a wholly-owned subsidiary of China National Offshore Oil Corporation Ltd., is scheduled to appear in Fort McMurray provincial court on Feb. 14.
With files from CP, CBC, Calgary Herald, Edmonton Journal