U.S. presidents have been visiting Canada since 1923 when Warren G. Harding made the leap across the 49th parallel.
And since the Franklin Roosevelt Admnistraion, only two–Gerald Ford and Jimmy Carter–have failed to come at all.
Make that three.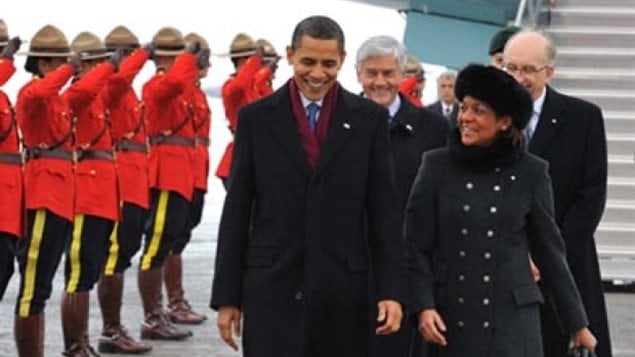 Despite invitations from Prime Minister Justin Trudeau, Donald Trump became the first U.S. president since Carter 40 years ago to not to make the trip to Ottawa in his first year in office.
The snub is unlikely to disturb many Canadians.
A Forum Research poll published in October suggested that only 17 per cent of Canadians approve of the U.S. president.
A few other might be a tad dejected. They were members of a group of Canadian anti-Trumpers, who met in Ottawa two days after Trump's inauguration in January to form an "Unwelcoming Committee" when Trump did decide to make the trip.
No need for the committee. At least not yet.
Maybe next year.
Trump is scheduled to attend the 2018 G7 summit at the remote luxury resort of La Malbaie, Quebec.
The resort is located 140 km northeast of Quebec City and 400 km outside Montreal, a location not suited particularly well for large protests.
It's not as if Trump and Trudeau don't get along or talk.
By all accounts the two have developed a friendly working relationship as they parry one another's thrusts over reforming the North American Free Trade Agreement.
A Trudeau spokesperson said in November the prime minister and the president have had "17 individual interactions" since Trump was elected–just not face-to-face in Ottawa.
In contrast, other presidents have made it a point to visit early in their first year in office.
George H.W. Bush visited Canada just three weeks into his term in 1988, Bill Clinton (two-and-a-half months in 1993), George W. Bush (three months in 2001) and Barack Obama (one month in 2009).
(Few will ever forget Obama and Governor-General Michaelle Jean sharing and laughs and wide-spread smiles as they walked virtually arm-in-arm on the red carpet at Ottawa Airport on Feb. 19, 2009.)
But if Trump failed to show in 2017, Obama did, giving a speech to Montreal Board of Trade in June and dining out in shirt sleeves with Trudeau in at a local restaurant afterward.
Still, maybe it's just the weather that's keeping Trump away, at least lately.
Tee times in Ottawa right now are non-existent and Trump quite clearly has golf on his mind these days as he vacations in south Florida.
The latest figures show he's golfed 91 times since his inauguration.
He's a very busy man.
With files from CBC, Global News, Maclean's, Toronto Star