The internationally popular strategy video game series "Civilization" published by Take Two Interactive Software (owner of 2K Games)  is about to release Sid Meier's latest version called "Civilization VI: Rise and Fall".
This latest version involves the Cree aboriginals under Chief Poundmaker an actual historical figure and it is to be released next month. However, it is running into some opposition from the Cree themselves.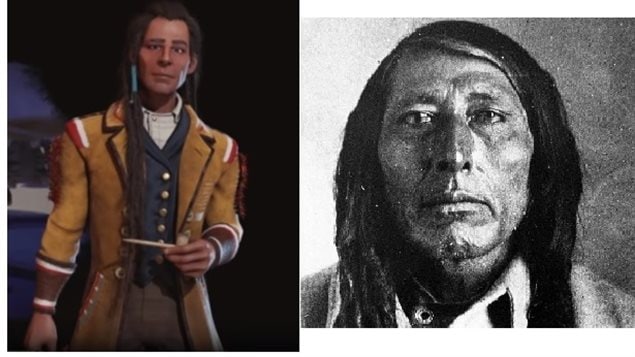 In the game, players develop land and trade routes, create new technologies, and of course fight against other players in the game as they expand their territory at the expense of rival civilisations, or "barbarians" in an attempt at domination.
Milton Tootoosis, an elected headman-councillor with the Poundmaker Cree Nation is upset at the way the Cree are portrayed and that a private company will profit from the Cree story and an iconic leader.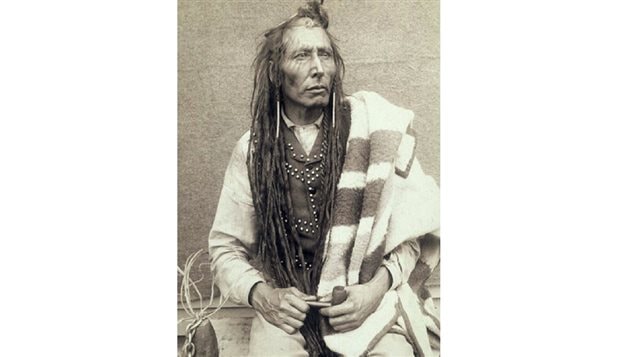 Even though he says the depiction of Chief Poundmaker is largely positive he says it is another example of "cultural appropriation".
Quoted by the Canadian Press he says, "We are challenging any individuals or groups that have taken into their possession artifacts – or stories in this case – for commercial purposes and for profit without consulting our community".
Poundmaker tried to balance aggression against European expansion into Saskatchewan and elsewhere  with diplomacy even as his people were starving as the bison they depended on were being wiped out by European hunters, and settlers He was arrested for treason and spent almost a year in prison before being released due to poor health. He died just a few months later in July 1886.
YouTube trailer for the upcoming release in February
Tootoosis says the game developers should have consulted with the band elders before proceeding, adding that a letter may be sent requesting consultation and possible modifications.
Qouted in the Saskatoon Star-Phoenix he also suggest the band may have to use copyright law to protect the Poundmaker name, images, and narratives about the Chief.
Also quoted is Floyd Favel, curator of the Poundmaker museum. He says First Nations people have to take control of their own history.  "With appropriation that's done without dialogue with our people and commercial ventures without the input or consultation with our people, our community, our historians, our experts, that one I don't agree with in regards to this video game".
Although he has concerns, Tootoosis says the game may inspire people to learn more about the Plains Cree and true history.
additional information – sources