How honest are Canadians? Test shows good results in Maritimes.
They have been many stories over the years in Canada of lost items, especially wallets, being returned to their owners with money and credit cards still inside.
That's not to say, theft and loss don't happen, but surprisingly more often than not Canadians show their honesty.
A regional Credit Union (similar to a bank) in Canada's maritime provinces recently put resident's honesty to the test in an experiment
Atlantic Central, which represents 47 independent Credit Union offices across the region's four provinces recently placed 12 wallets and purses, each containing typical items like receipts from purchases, bus tickets, around $100 cash, a credit union debit card, along with an insert giving a contact number in case the wallet/purse was lost.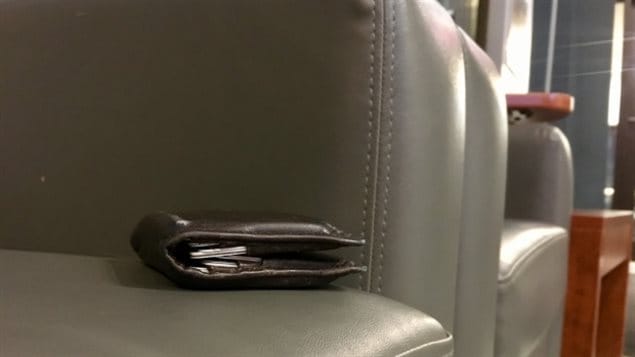 The wallets were left in public places across the four maritime provinces just before Christmas.
The result? Calls began coming in very soon after the items had been left, and soon nine of the twelve had been returned with contents intact.
Jennifer Murray, director of brand marketing for Atlantic Central, said there's no knowing what happened to the remaining three wallets which she says "may still be out there".
Those who returned the wallets said they did so because if they lost theirs they would certainly appreciate it if a good Samaritan returned their wallets. Some said it was because they knew how much trouble it was to replace lost identification, licences, etc. while others added that the money might be for something very important and losing it could hurt.
Atlantic Central Credit Unions- YouTube

These good Samaritans were then told they could keep the money, while the Credit Unions said they would donate an equivalent amount to a charity of their choice.
Murray said that in fact some of those people actually decided to use their "found" money to add to the charitable donation adding "It's fantastic and speaks to who we are as Atlantic Canadians".
With files from The Canadian Press