Hamilton scientist says recreating mammoths technologically possible in just a few decades, the passenger pigeon perhaps sooner 
Who hasn't heard of the 1993 hit film Jurassic Park?
At the time, scientists considered it to be mostly a complete fantasy, that is, extracting ancient DNA from prehistoric creatures, filling in the damaged bits of coding with modern relatives, and then recreating the species.
But that was 20 years ago and since then technology has advanced to the point where that is almost exactly what can happen, and what several sceintists around the world are attempting right now.
However, not with dinosaurs, but rather with extinct species such as the passenger pigeon.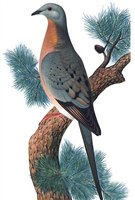 Along with a host of technical issues, the idea of "de-extinction" as its called,  raises some ethical questions as well.
Canada's Hendrik Poinar
, associate professor at McMaster University in Hamilton Ontario, is an expert in ancient DNA. He was recently one of several experts invited to speak at a special international gathering of scientists and the public on the topic of de-extinction.
Part of the prestigious "Ted talks", the event was organized by an American scientist, Stewart Brand, who is very much interested in bringing back extinct species.  The event was called, 
"The Dawn of De-extinction. Are you ready?"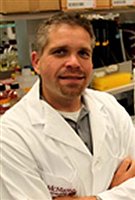 The event was designed to bring together the many scientists around the world working on the issue, to discuss both the technological advances, and the ethics of actually bringing back species.  These include species like the passenger pigeon, the Tasmanian tiger ( a dog-like marsupial), and even the woolly mammoth.
While, the technology has advanced by leaps and bounds, since "Jurassic Park",  and while people are actively working on re-creating species like the passenger pigeon,  we will not see a species become de-extinct within the next few years.
In terms of ethical issues, one side of the argument is that, because man made many of these species extinct, we should now try to bring them back. One the other hand,  if you re-create a passenger pigeon by using its cousin, the banded pigeon, and with no passenger pigeon parents to teach it, do you merely get a passenger pigeon that acts like a banded pigeon?  Another question is , what to do with a re-created species where its original environment no longer exists?
As Dr Poinar says, its important to discuss these and other issues now, because too often science is far ahead of any discussion or decision on ethical questions.