McGill University's efforts to implement sustainability programs on campus have been decades in the making and are gaining impetus.
"There have been dozens of individuals who have been taking the cause forward, as well as high level commitments", says Lilith Wyatt, Sustainability Projects Fund Administrator at McGill University.
Her office works as a facilitator and provides the funds for a variety of initiative, as well as the know-how to implement those changes in the organization. It is also responsible for building a network of connections within the community on campus of people who care about sustainability issues.
The University has launched a strategic planning process, called Vision 2020, in which students and staff are solicited to engage and offer ideas for the coming decades at McGill.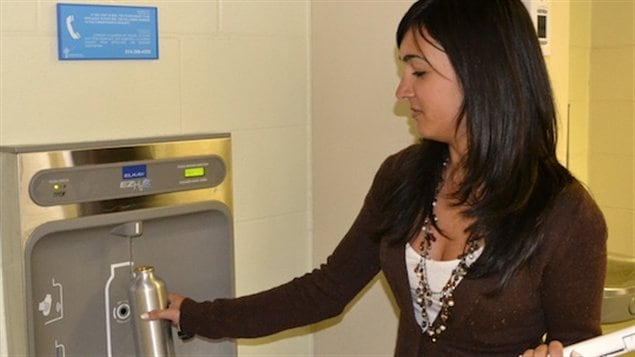 So far the Sustainability Projects Fund has generated over 90 new projects geared towards creating a sustainable future. At the moment, one of the most popular and successful initiatives is the project McGill Feeding McGill.
"Food is something that has a lot of traction", Wyatt says. "We have a lot of urban agriculture, our agricultural campus has been growing a ton of food, and there are students involved in learning and research, as well as faculty members.
"McGill Feeding McGill started three years ago, when McGill University's horticultural research station on the Macdonald campus was transformed into a market garden. It has supplied over 40,000 kilograms of produce to the University's Food and Dining Services.In February, the project was awarded a silver medal for leadership in education given by the Institute of Public Administration of Canada (IPAC) and Deloitte.
Older buildings, a challenge
One of the difficulties of implementing green practices at McGill is the variety of buildings on campus, many of the historic and dating from the first half of the 19th century.
"The energy footprint implications for that are significant", says Wyatt, adding that the university is getting input and ideas from staff and students to renovations on those structures.
"We're really trying to take an integrated approach to what sustainability is, recognizing that this about trying to move McGill and the rest of society toward a future where both people and the planet can flourish." – Lilith Wyatt.
Wyatt is encouraged by the response from students, faculty members and staff.
"It's been exciting to see that the community on campus is really ready and feeling excited to be brought together to talk about this", she says.
Lilith Wyatt, Sustainability Projects Fund Administrator at McGill University spoke with Gilda Salomone about the institution's efforts toward sustainability on campus.
Listen
External links: