A constitutional lawyer will challenge a provision of Bill C-24, introduced by the Conservatives, that would allow the government to strip Canadian citizenship from citizens born in Canada, if they are eligible or qualify for dual citizenship..
Currently, someone may only be stripped of Canadian citizenship if it was obtained through false representation. If the federal bill is passed, naturalized citizens and those born in Canada but eligible to claim citizenship in another country could also lose their citizenship, in case of treason, terrorism or espionage.
"My application is simply restricted to the narrow issue of the untouchability of the status of a Canadian-born citizen," says Toronto lawyer Rocco Galati. "A lot of Canadian-born citizens don't realize that by virtue of their parents or grand-parents or great-grand-parents' country and nationality, they also are nationals of that country."
According to Galati, the provision is unconstitutional.
"There's nothing in the Constitution that allows [the government] to make laws respecting the status of a Canadian-born citizen. Citizenship is at the base of the democratic, constitutional democracy we have. It is the assembly of citizens who have an inalienable right to that citizenship that constitute the society," he says.
On Wednesday Canada's Immigration Minister Chris Alexander defended the government's position question period in the House of Commons, by stating that the public thinks the proposal is "absolutely legitimate".  Galati argues that public position for a proposal does not make it legal or constitutional.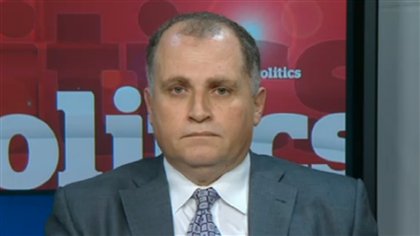 "What the mob wants or doesn't want has nothing to do with whether you have the constitutional authority to enact it. If [the immigration minister] is running a mob mentality, maybe we should be asking ourselves how we would allow that", says the lawyer.
In an interview on CBC News Network's Power & Politics on Tuesday, Alexander said Galati's challenge "doesn't have much of a hope."
The lawyer, of course, does not agree, affirming the law is clearly on his side.
Toronto lawyer Rocco Galati talks to RCI's Gilda Salomone about the proposed change to Canada's Citizenship law that would allow the government to revoke citizenship of dual nationals.
Listen
External links:
Letter sent by lawyer Rocco Galati to MPs and senators on Monday, not to pass Bill C-24 until the government refers a key provision of the bill to the Supreme Court for a legal opinion.