Refugee advocates are applauding a Federal Court ruling that cuts to health care for refugee claimants are unconstitutional. And they are calling on the government to reinstate free health care for those who come to Canada seeking refugee status. The government however says it is going to appeal the decision.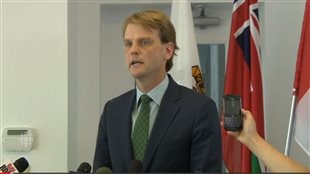 Asylum seekers from 'safe countries' cut off
The government used to provide such care for refugee claimants until such time as their claim was heard and ruled upon. Then in June 2012, it rescinded the so-called Interim Federal health Program for claimants coming from countries that it deemed to be 'safe.' That meant they could no longer see doctors or get medication unless they paid for it themselves, or unless they were a risk to public health.
Refugee advocates and volunteer health care providers struggled to organize makeshift services for asylum seeker, but found those they could not accommodate sometimes ended up in hospital emergency rooms with urgent conditions that could have been prevented.
Health care cut 'outrages Canadian standards of decency'
In her ruling, Judge Anne Mactavish called the cuts to health care "cruel and unusual treatment" particularly as they affect children. "The 2012 modifications to the (program) potentially jeopardize the health, the safety and indeed the very lives, of these innocent and vulnerable children in a manner that shocks the conscience and outrages Canadian standards of decency. I have found as a fact that lives are being put at risk."
The judge also ruled that the cuts offend the principle of non-discrimination, that all people within Canada should be treated fairly and equally.
Listen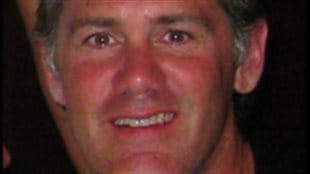 'A landmark decision'
"This is a landmark decision… an incredibly decisive decision," said Dr. Doug Gruner, a family physician and assistant professor at the University of Ottawa. "To be honest it's reflective of what we're seeing on the front lines. We're seeing children that in a refugee camp would be able to access medications for their asthma, diabetes and epilepsy. When they come to Canada, the federal government is going out of its way to ensure that these children are not able to access these medications…
"It is cruel and is unbelievably unusual and completely unnecessary," says Gruner, noting that equally distressing is the fact that pregnant women with potentially deadly high blood pressure are not treated, nor are other people with conditions that, left untreated, could threaten lives.
'Lives are at stake'
The court has given the government four months to change the cuts to the refugee health system. The Canadian Council for Refugees says it regrets the government's intention to appeal the decision, and asks that it at least reinstate the full Interim Federal Health Program in the meantime "given that lives are at stake."
Minister defends health care cuts
Immigration Minister Chris Alexander held a news conference after the court decision was made public and said the government would vigorously defend the interests of Canadian taxpayers. This in spite of the judge's ruling that the government had not demonstrated the cuts had saved money.
Alexander continued to differentiate between what he called "genuine refugees" and "bogus refugees." In response, Dr. Philip Berger, Co-founder of Refugee Care asked a Globe and Mail reporter how the minister could declare any claimants to be bogus when they had not yet had hearings to determine their status.