Canada's most populous province has introduced legislation that would restrict the sale of electronic-cigarettes.
The new proposal also would completely ban the sale of menthol cigarettes along with all flavoured tobacco.  The proposed law also would ban smoking on restaurant outdoor patios and around playgrounds.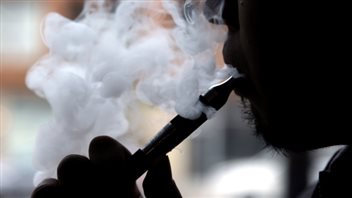 The ban on menthol cigarettes would be a Canadian first but would not be immediate, rather menthol smokes would be phased out over a year until 2016.  There are concerns that such a ban has the potential to upset government efforts against an underground economy of cigarettes by sending menthol smokers to First Nations reserve smokeshops or across the border to the US.
In August of this year, André Beaulieu, spokesman for the Canadian Cancer Society said they found that kids in elementary schools were trying e-cigarettes.
He said e-cigarettes are marketed as a safe alternative to smoking, and it's that perception of safety that is causing young people who would never otherwise smoke, to smoke.
"We're re-normalizing the act of smoking," Beaulieu said. "We want to avoid a new generation of smokers."
The new restrictions on e-cigarettes, which do not create smoke, but rather a vapour mist of flavoured liquid, would treat them more like tobacco. Sales would be restricted to those aged 19 and over, and "vaping" would be banned in the same places smoking is banned. This includes public places, in cars with children. They will also face the same restrictions on advertising as tobacco, meaning they would no longer be on open visible display but behind closed cabinets, or under the counter.
If passed those changes would also come into effect in Ontario in January 2016.