A national survey taken last month discovered that most Canadians just don't trust their politicians….and don't trust them… a lot!
At least one ethicist is calling it an "ethical crisis" in Canadian politics.
Chris MacDonald is an associate professor at the Ted Rogers School of Management, Director of the Ted Rogers Leadership Centre, and founding director of the Jim Pattison Ethical Leadership Programme, all at Ryerson University in Toronto, Ontario.
Listen
In fact the survey shows that politicians are among the most mistrusted professionals in Canada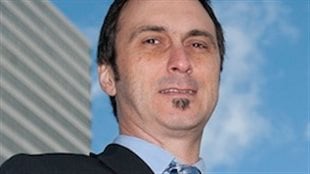 Professor MacDonald says "These results suggest Canadians are facing a crisis of confidence in the integrity of their politicians at all levels of government. This is bad for democracy in Canada,"
This perceived lack of ethics by citizens affects the public's intention to vote, especially among younger Canadians.
The survey shows for example that almost a third of Canadians believe politicians accepting bribes is a common practice, while nearly 40 per cent think they frequently use public money for personal gain.
Many also said politicians are often use their position to do favours for business and friends and family and that policies which benefit business often trumps policies which would benefit the population.
Interestingly, Canadians have the least trust in federal politicians, a slightly less cynical view of provincial politicians, with municipal politicians getting the least cynical view.
While most Canadians think people enter politics for the right reasons, they also think the access to power and money ends up corrupting them.
David Herle, principal of the Gandalf Group, a leading public research group says the level of public cynicism with regard to politicians was shocking.
"The gap between politicians and others in public life, the extent to which our politics is believed to be inherently corrupting, and the frequency with which private interests are assumed to trump the public interest are all corrosive to democracy", he said
The online survey, conducted in October this year, polled 1,000 adults across Canada. In addition, about 400 residents living in the Greater Toronto area were surveyed online. They were asked a series of questions on their perception of politicians' ethical behavior.
Professor MacDonald says while he expected there was a strong negative opinion of the ethics of politicians he was also surprised at the level of cynicism.
He says now that they have this survey's data, they will likely repeat the survey every two years to gauge trends in the public's perception of politicians