Reported catching of sharks , rays and related species have declined by as much as 20 percent since peak shark landings in 2003.
Researchers at Simon Fraser University in British Columbia, wanted to examine the hypothesis that the reduction was due to better management practices, than species decline.
Lindsay Davidson is a PhD candidate  in marine biodiversity and conservation, and lead author of the study.
Listen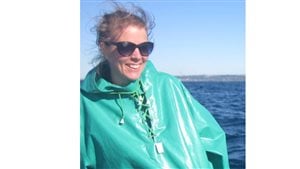 The study entitled, "Why have global shark and ray landings declined: improved management or overfishing" is published in Fish and Fisheries.
Davidson says that in 2010 a report was released stating that the hope was that the decline in shark and ray catches was due to better fishing regulations.
She notes however that the decline of 20% would have been much steeper but for a steep increase in Blue Shark landings, mostly by Spain.  She suggests however that the increase in this one species may be due to fishers having to travel further offshore into deeper waters where Blue sharks are as the coastal sharks are depleted.  Hunted not only for "fin soup", sharks and rays are sought for meat, gill plates, liver oil, and leather.
Davidson admits that due to lax regulation, or simply unenforced regulations, and illegal fishing, the "official" numbers they could use in their research were possibly two to three times below the actual numbers of sharks, rays, and related species being caught.  Thus the landings peak in 2003, said to be 900,000 tonnes, may probably be closer to to 2-million tonnes.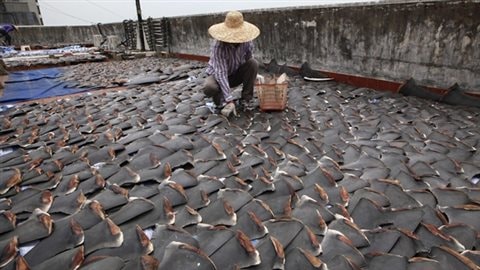 Their research notes that new regulations did not explain the decrease which was more likely related to overfishing.
Their study revealed a correlation to the size of coastal human populations and shark and ray depletion, and where countries had a substantial meat export industry.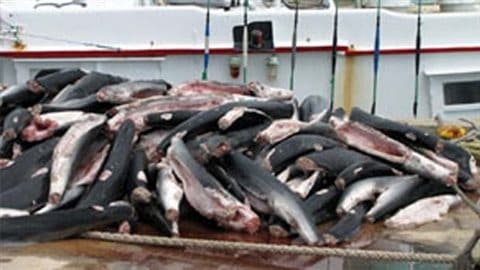 She hopes that countries will see this report as a call to impose or add strength to existing fishing regulations to develop a sustainable fishery as has been case in countries like Canada, the US and Australia.
As written in the study, "Increased implementation of legally binding operational fisheries management and species-specific reporting is urgently required to avoid declines and ensure fisheries sustainability and food security."