A bill in the Canadian Senate seeks to prevent further captive displays of dolphins and whales in this country.
Liberal Senator Wilfred Moore of Nova Scotia, speaking at a news conference Thursday after introducing the bill, said, " I've long been of the opinion that these incredible creatures belong in the wild."
He went on to say, "In the wild, many whales and dolphins live in large family groups or pods which can grow to over 100 members each. The act of removing a family member and placing the whale or dolphin in a pool in a marine park is bad enough, but the process itself is disturbing and can lead to the death of the animal."
The bill is seen as directly targeting Marineland, in Niagara Falls Ontario, and the Vancouver Aquarium in British Columbia.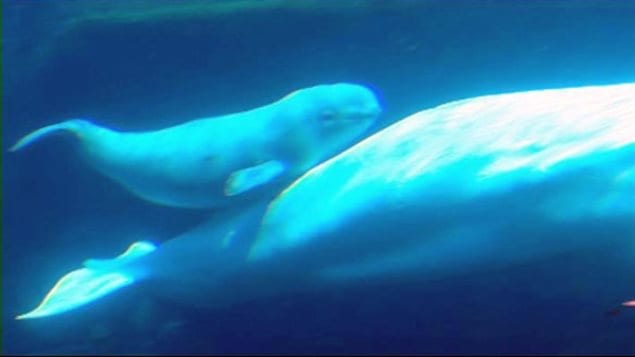 A former trainer at Marineland claimed he had witnessed the psychological and emotional consequences of captivity on the whales and dolphins at the facility.
Marineland denies all allegations of mistreatment and notes that it has been investigated several times and has never been charged.
The senate bill goes further than a recent Ontario law which is designed to keep any more orcas from being kept in captivity. It exempts Kiska at Marineland, the only orca in captivity in Canada.
The Senate proposal would prohibit captive breeding, imports, exports and live captures of all whales, dolphins and porpoises in Canada, while allowing for the rescue of injured individuals.
This was the case for example of two Pacific white-sided dolphins at the Vancouver Aquarium
Hana and another dolphin Helen-aged 27- were saved from a Japaese fishing net in 2003, and brought from a Japanese acquarium in 2005.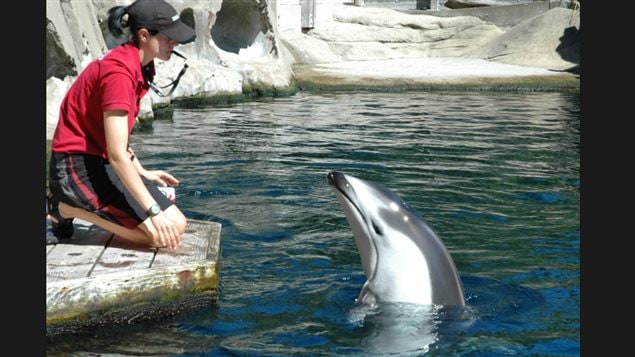 Hana however recently had an intestinal problem and underwent groundbreaking surgery, seemed to recover, but died a few days later. Hana's age was estimated at 21. Hana's companion, Helen, is now being monitored after the loss of Hana.
Vancouver has belugas, the dolphin, and harbour porpoises. It stopped the capture of ceteceans in 1990, but does breed them.
Marineland has an Orca, belugas, and bottle-nosed dolphins. In all there are about 50 ceteceans in captivity at the two locations.
With the Canadian Parliament set to recess for the summer, and a general election set for the fallSenator Moore's proposed bill however will likely not become law.