Summer vacation..time to kick back, relax, let go…or not.
Two studies show Canadians just can't relax and a substantial number work for their boss in their own spare time.
A new Randstad Canada Workmonitor survey found 50 percent say they don't mind performing work related matters in the own time.
In the younger age group, 18-24 years old, that figure jumped to 73 percent.
Another 57 percent say they respond immediately to work related emails and phone calls outside of work hours, with 40% saying it's because.they like to stay involved.
More men than women can't let go
Another part of the survey showed males were more likely to be involved with work related matters on vacation (48%) than women (33%).
"These numbers tell us a lot about Canadian workers' dedication to their work and their sense of professional responsibilities, but at the same time, Canadians' need to stay connected could actually be causing their exhaustion," says Faith Tull, Senior Vice-president, Human Resources, Randstad Canada
Another survey, the eighth edition of a CROP survey on Quebecers and summer holidays, carried out for the "Ordre des conseillers en ressources humaines agréés" confirms the Randstad findings.  Although the survey involved only the province of Quebec, other nation-wide surveys show similar trends.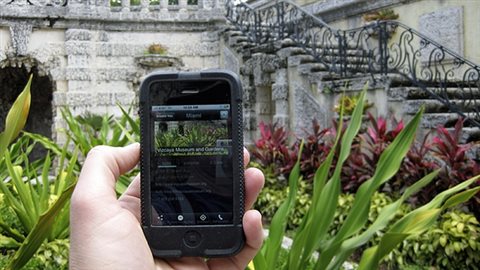 The survey released this week, shows that Quebeckers are taking shorter vacations. In 2013, the survey found Quebeckers took and average  of 2.3 weeks vacation, in 2014, that slipped to 2.2 weeks while this year the average was 2 weeks.
This study showed about 40% said they stay in contact with their office when on vacation, with 18-34 year olds having the most difficulty in leaving work behind. The survey showed this age group planned to only take 1.8 weeks off.
Some 18% of employees return to work more stressed than before they left, even though there are a number of things they could do to prevent it. "Carefully planning your absence is an excellent way to prevent post-holiday stress. Also, cutting ties with the workplace while you're away allows you to relax and clear your mind so that you can return to work energized and productive," explains Alexandre Dumouchel, CHRP.
Not surprisingly, the survey findings indicate that these workers are more stressed than their co-workers when they return to the office. The main reasons for their inability to switch off are personal interest (61%), the inability to delegate (27%), the corporate culture (14%) and pressure from an immediate supervisor (9%).
Canada-among the shortest vacations-3rd last
Another concern is that in 2013, a study from the US showed Canada ranked third last among developed countries in the amount of paid vacation time it guaranteed to workers
For the most part, Canadian law guarantees only 10 paid vacation days annually. That's only ahead of Japan, and the US, which is in last place.
Japan also mandates ten paid vacation days, but has no paid statutory holidays unlike Canada. Canada has seven National holidays including Christmas, New Years Day, and Canada Day, although with some provinces not observing certain holidays. There are also some provincial statutory holidays although these vary from province to province.  The US has no federally mandated paid vacations for its workers.
"In the absence of government standards, almost one in four Americans has no paid vacation (23 per cent) and no paid holidays (23 per cent)," says the report, which was published in Washington by the Center for Economic and Policy Research.
Most other developed countries minimum standard is 20 days mandated leave.