Preserving the past, and restoring old farm equipment was the goal of a few guys out on the Canadian prairies. They got together and formed a club. From that club eventually a museum grew.
It's now called Heritage Acres, and their annual show is coming up,  featuring  the museums antique steam tractor and other farming equipment of the past, typical and period old buildings, entertainment, and shows featuring many individual's restored tractors and cars.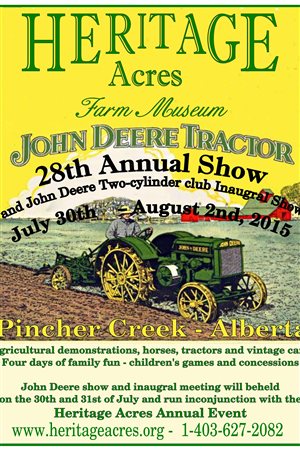 Daniel Stewart is the Executive Director for Heritage Acres Farm Museum.
Listen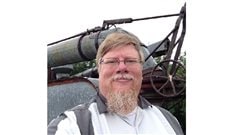 The museum has continued to grow over the years as it slowly adds heritage buildings, not the least of which is an actual huge grain elevator, but also recently a blacksmith shop, barns, general store log houses etc.
The show is on next weekend, and dozens and dozens of privately restored tractors, and antique cars and trucks are expected.
They will add to the museum's own restorations including a steam tractor, which will be used to power a sawmill, and other harvesting and threshing equipment just as it was in times gone by. Rope making, ice-cream making, butter making, horse handling, all skills required to learn and know at home on a farm, will also be demostrated.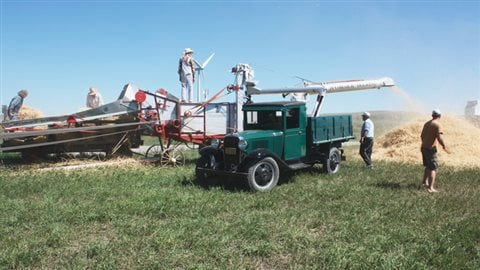 As Dan Stewart says, out on the prairie far from towns, the farmers and families couldn't just drive  to the store for food or parts. A farmer had to be electrician, carpenter, mechanic, and often inventor.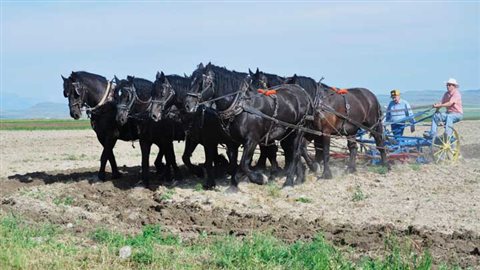 Many will be surprised, no the least of whom will be young people, that things like rope, and even ice cream were also made on the farm and not purchased at the store in town.
Although not the biggest rural museum in Canada or biggest event, Dan Stewart says it has been growing every year from a small local event, to one where they are now getting visitors from as far away as the US, and other Canadian provinces.