If, as is sometimes said, audacity and humility are interesting reagents for change, Professor Paul Hebert is a man to be reckoned with.
Hebert is–among many, many other things–a professor in the Department of Integrative Biology at the University of Guelph, where he holds a Canada research Chair in Molecular Biodiversity and also heads the Biodiversity Institute of Ontario.
He does not think small.
Audacity? All Hebert wants to do over the next 20 to 25 years is lead a team of scientists and researchers to genetically index every one of the multicellular species on earth.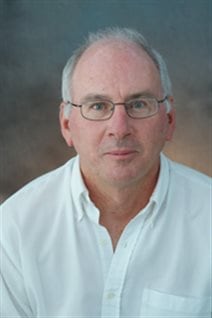 This is no small matter. There are likely 5,000 different species of bugs and insects in your backyard. Globally, estimates of the number of species range from 10 and 20 million.
The process is known as DNA barcoding, using a small set of genetic markers to uniquely identify any species that biologists can sample.
The project is called the Planetary Biodiversity Mission and it's an idea Hebert has pushed for over 20 years.
It grew from research paper in 2003, the same year he began work on DNA barcoding. In 2005, he launched the Canadian Barcode of Life Network. In 2010, he created International Barcode of Life.
The iBOL, now in its final stages, has genetically barcoded almost 500,000 species.
Next week, 500 researchers from universities, government labs, the private sector and NGOs
Now, Hebert is looking to up the ante.
Next week, more than 500 researchers from universities, governmental labs, the private sector and NGOs from more than 50 nations. The from more than 50 nations will gather in Guelph for the sixth International Barcode of Life Conference.
Delegates will celebrate the first five years and set up plans for the future. They also expect to establish a new scientific society and use the meeting to discuss first steps for the Planetary Biodiversity Mission.
Hebert will likely also work the floor, looking for ways to raise the $2.5 billion to fund the project he's been backing for over two decades.
Professor Hebert spoke to RCI on Tuesday from his office at the University of Guelph.
Listen