In a symbolic move against climate change and air pollution, the Canadian Medical Association (CMA) has decided to divest its investments in fossil fuel companies. At its general council meeting, Dr. Courtney Howard said her work in Canada's north brought her face-to-face with respiratory effects from forest fire smoke, decreased stability of ice roads and changes in the availability of traditional foodstuffs. "Climate change is a health issue that requires urgent action," she said.
'Biggest global health threat'
The medical journal, The Lancet, has said climate change could be "the biggest global health threat of the 21st century." The World Health Organization estimates that by 2030, the health costs of climate change could be between two and four billion U.S. dollars.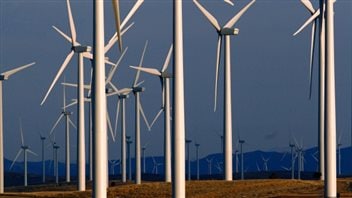 Universities asked to consider divesting
The Canadian doctors' decisions follows the lead of physicians in Britain and Australia.  The United Church of Canada voted to sell off its fossil fuel assets on August 11. And at least 30 university campuses in Canada have campaigns urging their administrations divest too. No university has agreed so far.
CMA to explore renewable energy investments
The decision by the Canadian Medical Association will affect its own investments, but not the portfolios held privately by individual members. Members passed a motion that the association explore investment opportunities in renewable energy solutions for its own reserves.