Where once the Arctic was an almost eternally frozen region, global warming has created vast changes.
Scientists now estimate that in just a couple of decades, the area permanently covered by ice all year, will be dramatically reduced to a tiny fraction of what it once was.
World Wildlife Fund-Canada and National Geographic have teamed up to document what is now being dubbed, "The Last Ice Area"
David Miller is president and CEO of WWF Canada.
Listen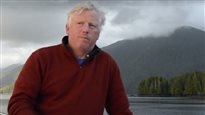 WWF-Canada has long been working on a variety of environmental and related projects in the Canadian Arctic. Now they've teamed with National Geographic in documenting an area at the top of the world which is likely to become the last permanently ice covered region.
It's expected that in less than a generation, summer ice may be limited to merely the fringes of the highest Arctic islands and edge of Greenland.
The purpose of the WWF-Canada and National Geographic collobation is to record what exists now and also to bring global attention to this important environmental situation.
National Geographic is documenting the situation as part of its "Pristine Seas" project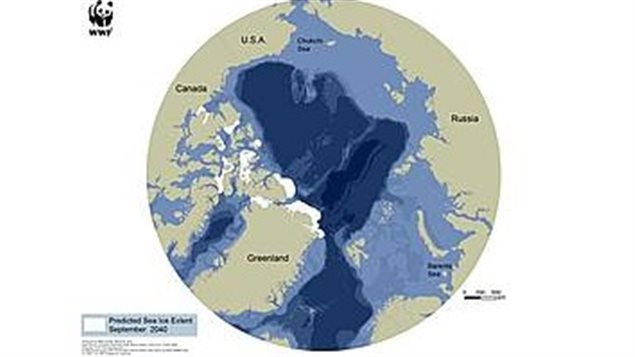 Miller points out that the ice-cover is critical for a number of reasons. The ice reflects sunlight and as it disappears, more heat is absorbed by the sea and air, melting more ice in a feedback effect.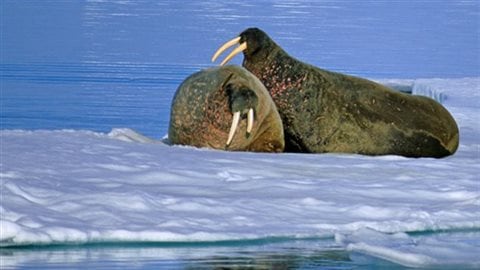 Ice cover is also vital to a number of both land and marine mammals and other sea-based life, including beluga and other whales, narwhal, polar bears, seals, walrus, and many others including the microscopic creatures at the very bottom of the food chain living under the ice itself at the shelf edge.
Additionally the permanent ice is critical for the Inuit economically, for sustenance, and culturally.
Miller notes that the fact that a century and half ago, much of the Arctic remained locked in ice year-round, and in the near future only a fringe area in all of the circumpolar region will have ice in summer.
This is evidence he says of the vast changes occurring in the north as a result of global warming, and he hopes such initiatives will help spur action, on national and international scales, to mitigate the effects and preserve as much as possible of what now exists.
WWF-Canada video on "last ice" (YouTube)
WWF-Canada- tagging Narwhal (YouTube)
<iframe width="472″ height="300″ src="https://www.youtube.com/embed/VYD_w30nN-A" frameborder="0″ allowfullscreen></iframe>