Canada's aerospace industry has seen hundreds of layoffs this year, but Tom Mulcair, leader of the New Democratic Party (NDP) promises to help if he is elected to form the next federal government on October 19th.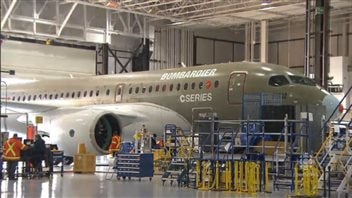 Campaigning in Montreal, a hub for the industry, Mulcair promised a $160-million fund to help small- and medium-sized aerospace companies adopt new technology and increase production to make it more competitive globally. He also promised to lead trade delegations abroad to help promote the industry.
Aerospace employed 180,000+
Canada's aerospace industry is made up of more than 700 companies of all sizes, and it employed more than 180,000 people in 2014, according to the Aerospace Industries Association of Canada. It adds the sector contributes $29 billion of GDP to the Canadian economy annually.
In May, airplane manufacturer Bombardier announced it was laying off 1,750 employees in Montreal, Toronto and Ireland. CAE, maker of simulation technologies, last month announced the layoff of 350 workers.