They may have different strategies, but Canadian labour unions appear to share the goal of unseating the incumbent Conservative party in this federal election campaign, says Prof. Larry Savage, director of labour studies at Brock University in Ontario.
'Conservatives…have really undermined unions'
"The Conservatives have not done any favours to the labour movement during their last few years in office," says Savage.
"In fact, one would argue that they have really undermined unions whether it's by making it more difficult to unionize, whether it's using legislative hammers to end labour disputes, or in the way the Conservative government has really tried to impose onerous disclosure laws on unions which make it far more difficult for them to operate internally."
ListenGovernment 'basically wiped out the rights of workers' at Air Canada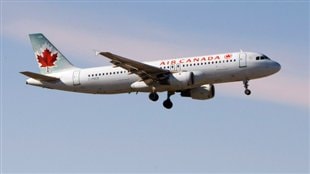 For example, on separate occasions the government took action to preclude labour disputes between Air Canada and its pilots, flight attendants and baggage handlers. "In each instance, the Conservative government, before there was even a labour dispute, intervened and basically wiped out the rights of those workers to withdraw their labour," says Savage.
No one likes to be inconvenienced by a strike especially in the airline industry, he notes, "but what this government has done that previous governments have not done is they don't even let the system play itself out. Instead, at the very start of the labour dispute, or even before it starts, they put an end to it and that really undermines the system of labour relations in Canada."
Anybody but the Conservative, say unions
Some unions are recommending their membership vote for the New Democratic Party (NDP), a social democratic party that traditionally has been a strong supporter of the labour movement. Others suggest members vote for whichever candidate in their own riding is most likely to unseat the Conservative candidate.
Advanced capitalist countries have had declines in the number of citizens who are unionized, but Canada less so. Different theories exist to explain this: Canada has stronger labour laws that don't exactly promote unionization but don't put up disincentives either.
Some western provinces more socially democratic
Some analysts suggest the political culture is different and that a more socially democratic or collective streak has prompted people to vote NDP at the provincial level. This is particularly true of the western provinces of British Columbia, Saskatchewan and Manitoba.
One in three Canadians unionized
As it now stands in Canada, one in three people are unionized. Among those who work in the public sector, 80 per cent belong to a union. In the private sector, between 10 and 15 are unionized. This compares to only one in ten citizens of the United States.
Unions are starting to rethink how they engage with employers and politics, says Savage, and to experiment with ways to secure or improve their positions.