Almost 900,000 people visited food banks in Toronto last year and, in spite of this and other signs of increasing poverty in Canada, the issue has not featured in the current election campaign, notes Leilani Farha, executive director of Canada Without Poverty.
Listen'Amazing' that poverty is a 'fairly marginal issue'
"It's amazing to me that we are well into an election campaign in this country and poverty remains a fairly marginal issue," she says. The latest tally from the Daily Bread Food Bank suggests there is a 1.4 per cent increase in those using Toronto food banks and that the demand is shifting away from the city centre to the suburbs closest to it.
This suggests poorer people cannot afford the high rents at the city core and the study says social-assistance payments from government have not kept up with increases in the cost of living. The labour market is shifting too, with an increase in the number of low-paying service jobs, as well as an increase in precarious part-time work.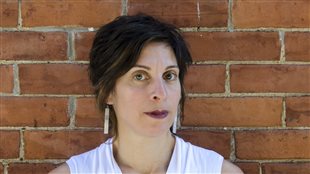 Politicians 'afraid or they're not interested'
"This information is well available to those who want to lead this country," says Farha. "I am not sure why they're afraid or they're not interested in this issue especially when it's an issue for everyone in this country."
Farha pegs poverty rates in Canada at around 10 per cent or four million people. These are people who cannot afford to house themselves, feed themselves and their families and pay for heating, which is an expensive necessity. "It's a pretty alarming rate especially in light of our affluence (as a nation)."
Erosion of social programs, tax base are blamed
Neo-liberalism is partly to blame, says Farha. She notes an erosion of social programs in the 1980s and 90s and the drive to lower personal and corporate income taxes. She notes the countries that do best in terms of GDP, curbing homelessness and poverty are the northern European countries where the tax base has not been eroded.
Not treating poverty costs more, says advocate
Politicians will say that it's expensive to prevent poverty, says Farha. But she says it is much more costly to not deal with it and instead face the resulting higher costs of health care, shelters, crime and emergency services.