After seven days of walking, a group of supporters of Canada's public broadcaster, has reached its goal on Parliament Hill in the national capital, Ottawa.
The group calling itself "Tous Amis de Radio-Canada" is protesting the severe budgte cutbacks to the institution.  They, and the English equivalent "Friends of the CBC" say the funding reductions from the federal government have resulted in severe staff reductions in the past couple of years, along with an inability to properly fulfill its role.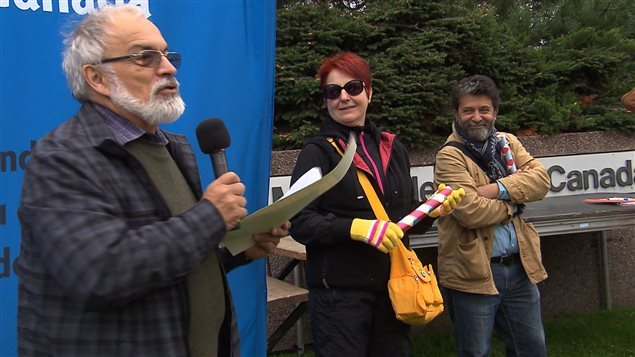 The group of marchers and supporters stood on Parliament Hill today after walking about 200 km to arrive in the capital on this National thanksgiving holiday to deliver a message to politicians now in the final stretch of a close federal election campaign.
The group says that Radio-Canada/CBC has always been a vital national cultural institution, and critical source of Canadian viewpoints on world affairs.  It notes however, that role is increasingly more important in the light of a globalized digital world, where the voice of Canada as a producer, distributor, and aggregator of domestic and world news from a Canadian perspective, current affairs, and Canadian entertainment, is often swamped by the vastly bigger content from foreign sources.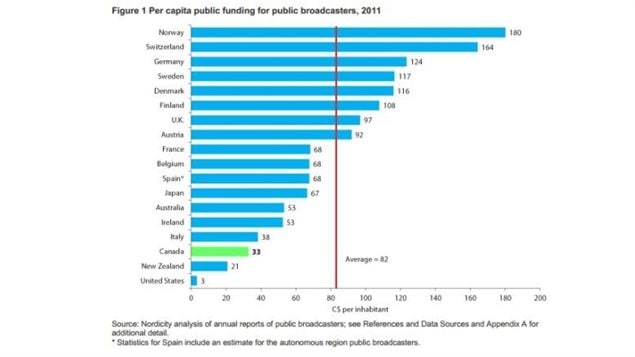 Instead of increasing funding for the broadcaster to adequately meet new and increasing responsibilities, the current government has severely cut back federal funding which provides some 80 percent of the broadcaster's budget. The other 20 percent comes from advertising revenue on TV and internet. There are currently no adverts on radio.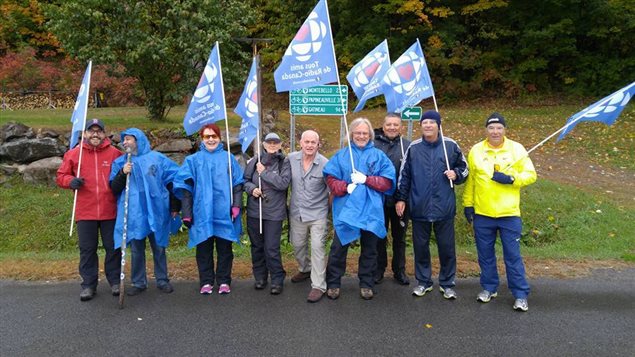 The group of marchers left the Radio-Canada/CBC centre in downtown Montreal on October the 6th and today delivered its symbolic declaration of the minimum requirements for the broadcaster to adequately function.
Among other things, these call for an increase in funding from the currently (reduced) annual rate of $C29 per person in Canada to $C40.
It also says the President and Board of Directors should be non-partisan and appointed by an independent source and not the ruling government.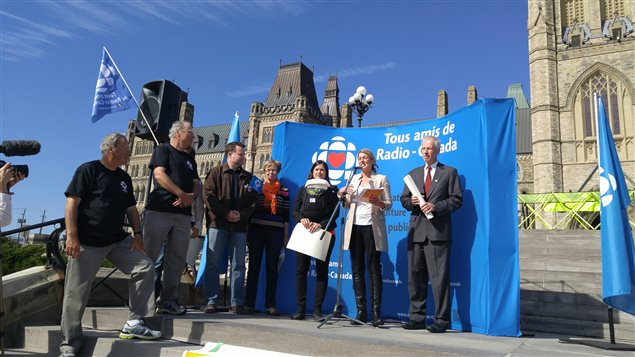 The major opposition Liberal and New Democratic parties have both promised to restore funding to the broadcaster if elected, and a few were on hand to meet the group.
The current government has reduced the budget by some $115 million dollars which has resulted in over 1300 job positions being cut across the country,with news broadcasts reduced, along with production of domestic shows.
Without increased funding, current plans involve even more job losses and the sale of all Radio-Canada/CBC buildings across the country by 2020.
Friends of CBC Facebook (English)
Friends of CBC website (English)