Traditionally, new government leaders spend 100 first days in office before they are assessed, but Canada's new prime minister must work much more quickly than that on climate change, says the environmental group Sierra Club Canada Foundation. Prime minister-elect Justin Trudeau has already said he will attend the United Nations Climate Change Conference in December and the group says he must be ready for this "make-or-break meeting" on limiting greenhouse gas emissions.
New leader to meet premiers on climate
"I am very pleased to say he has already taken the first step," says Diane Beckett, interim leader of the Sierra Club Canada Foundation. At his news conference the day after the election, Trudeau said he would meet with the premiers of all of Canada's provinces and territories to discuss climate change before the conference.
"So it's clear that he sees that climate change is a problem and that it has to be addressed and he's reaching out to the provinces. And in Canada, the way the jurisdictions work, the provinces, the territories and the federal government have to work together given the division of responsibilities," she says.
Listen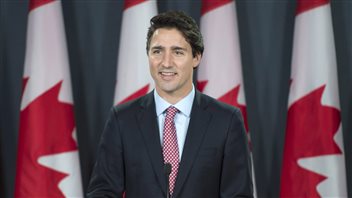 Canada, a laggard no more?
Canada's previous government was internationally viewed as a laggard on climate change, if not an obstacle to progress. Beckett is hopeful this government will be different and offers others steps it can take to prepare for the conference.
Canada should support a 100% renewable energy target by 2050 as a main component of the Paris agreement, says Beckett. It should also set a carbon reduction target for 2025 rather than 2030, and it should enshrine the target in law.
Climate 'an urgent priority' for new government
Much more could be done by 2020, says Beckett, such as moving forward on a national carbon price, cutting subsidies to the fossil fuel industry, supporting renewable energy and energy efficiency.
Sierra Club believes that of all the topics the prime minister and his new cabinet will have to address, climate change is "an urgent priority" that "rises to the top."