The birth of a child.
It's the stuff of films and sketches, the stuff of laughs and tears of joy.
Bill it under the heading, "Blessed Event."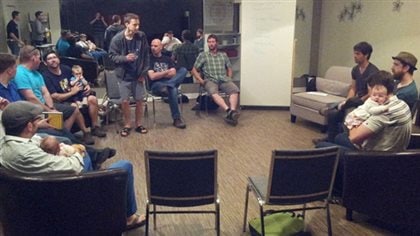 Only sometimes things don't go as well as they do in the movies–both before and after the baby arrives.
The so-called "baby blues" among women have been found to affect about 70 per cent of new mothers.
Now, a new study from the Research Institute of the McGill University Health Centre suggests that a significant number of men get depressed when their partner is expecting.
The study, one of the first of its kind in Canada, suggests that about 13 per cent of expectant fathers experience "elevated levels of depressive symptoms."
Deborah Da Costa, an associate professor at the Department of Medicine at McGill University in Montreal led the study.
She is a psychologist specializing in stress-management and coping with chronic illnesses and joined RCI by phone from her office in Montreal to discuss the study and what it might mean.
Listen