December this year will mark the 100th anniversary of the publishing of one of the best known poems of the First World War.
In May 1915, shortly after burying a best friend killed by a German shell, Lt. Col John McCrae, an artillery officer and doctor serving at the front lines, sat and wrote a poem.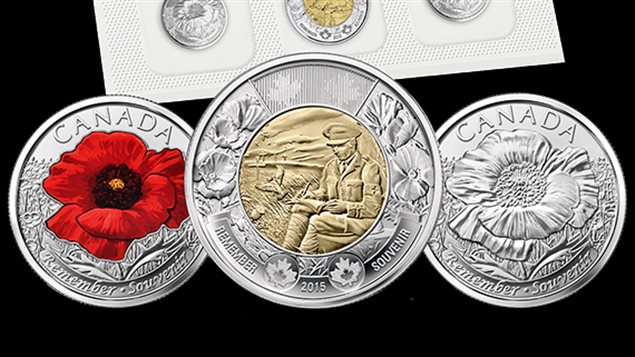 Although he at first was dismissive of his own work, a nurse confidant told him to send it to the popular Punch magazine.
In Flanders Fields was published on December 8th, and became an instant and everlasting hit.
At the approach of Remembrance Day in Canada, November 11, and at the approach of the 100th anniversary of the publishing of this iconic poem, the Royal Canadian Mint has released two new commemorative coins.
The two-dollar coin, popularly known as a "twonie" or "toonie", normally features an image of a polar bear.   Five million of the new coins featuring an image of McCrae writing the poem while sitting amid a field of poppies with larks overhead, have been minted.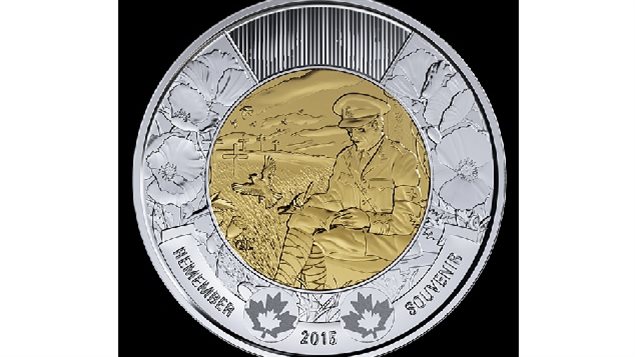 Also in this centenary commemorative are two versions of the 25-cent piece.
One has a large life-like and coloured poppy, the other has the poppy but without the special colouring.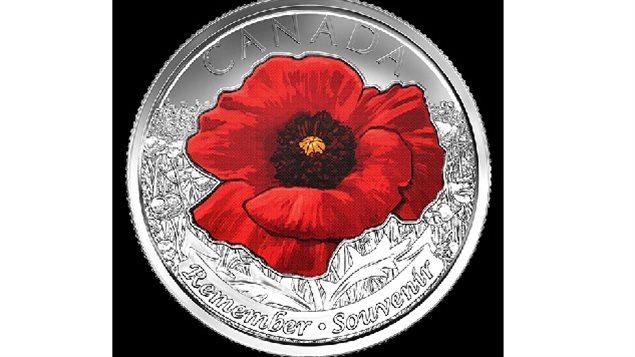 "The Mint has a proud history of crafting coins which honour the many Canadians who have risked or sacrificed their lives in defending our freedoms and values," said Sandra Hanington, President and CEO of the Royal Canadian Mint. "As Canadians across the country are once more preparing to honour our veterans at upcoming Remembrance Day ceremonies, the Mint is pleased to join them in remembrance through new circulation coins."
Some 6.25 million of each version of the 25cent coins are being distribute (12.5 million total)
Collectors versions are available as well as limited edition fine silver versions in ¼,  1, 5, and 10 ounce weights are available from the Royal Canadian Mint
In Flanders fields the poppies blow  Between the crosses, row on row,                                                                              That mark our place; and in the sky   The larks, still bravely singing, fly                                                                           Scarce heard amid the guns below.
We are the Dead. Short days ago We lived, felt dawn, saw sunset glow                                                                           Loved and were loved, and now we lie                                                                                                                                   In Flanders fields.
Take up our quarrel with the foe: To you from failing hands we throw                                                                               The torch; be yours to hold it high. If ye break faith with us who die                                                                                      We shall not sleep, though poppies grow                                                                                                                              In Flanders fields.