Newly-installed Prime Minister Justin Trudeau has signalled an end to the previous Canadian government's tight control over its foreign diplomats. The former prime minister imposed strict message control insisting that speeches and meetings be approved by his office, issuing talking points and ordering the foreign service to shift its focus to furthering Canada's commercial interests abroad.
On the same day he was sworn in to office, Trudeau sent a letter to ambassadors and high commissioners which opened with a very direct message of change.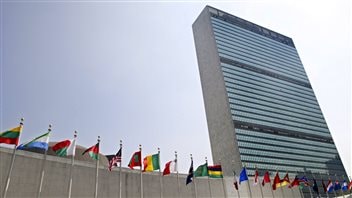 'A new era'
"Today begins a new era in Canadian international engagement," says the letter obtained by Canadian Press.  "You are experienced, skilled professionals and some of Canada's best assets internationally. Under my leadership, you will have a government that believes in you and will support you in your work around the world."
'Relying on your judgement'
The letter goes on to say "My cabinet colleagues and I will be relying on your judgment, insights, discretion, and work ethic in advancing our interests. I have every confidence that your reporting and our interactions when I am abroad will provide a critical, factual basis for our policies."
'A breath of fresh air'
The message was well received by diplomats around the world, reports the wire service. "It's a breath of fresh air and a completely new style—an inspiring expression of trust and confidence in us," said one ambassador on condition of anonymity.
Trudeau has also promised to make Canada "an active and constructive member of the United Nations and other multilateral organizations." This reverses the position of the previous government  which withdrew from several UN bodies calling the international organization a forum for dictators, and criticizing it for being inefficient and wasteful.