It is an amazing story, of courage and daring, facing enemy guns and shells with only a camera in order to record history.
After the war had already begun, Canadian officials recognized that to get Canada's stories of the war, they needed a dedicated group of Canadian cameramen.
So it was that in addition to the amazing work of Canadian war artists, and the extremely innovative CBC recording units with their reporters, that the the Canadian Film and Photo unit was created in 1941. Eventually about 75 men and women became members of the unit, including some 50 men on the front lines.
Now a new book has just been released telling the history and stories of this remarkable group.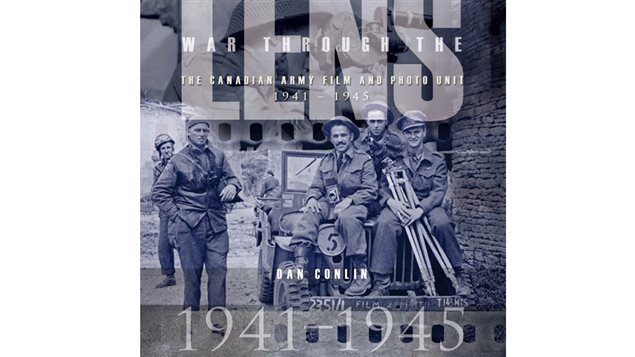 Dan Conlin is historian and curator with the Canadian Museum of Immigration at Pier 21 in Halifax.  The book grew out of research he conducted as an honours undergrad at Carleton University in Ottawa. In it he interviewed many member of the CFPU for their recollections.
The members of the unit accompanied the Canadian troops in all theatres during the war, with both still and film cameras, and were right in the very front lines of battle. Indeed one third of them became casualties, including six deaths.
Letters home from a combat cameraman
As was also the case with the radio reporters and recording equipment, the CFPU members often scooped all other Allies with their films and photos of events, including the D-Day landing.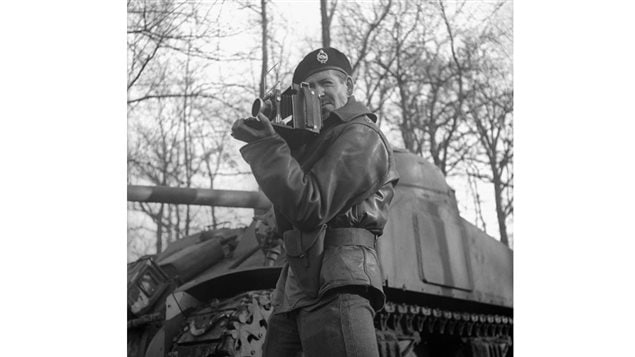 On his CFPU website Dale Gervais has an excerpt from the field diary of J.E.R Macdougall of 9 June, 1944,  who notes that on June 7, only one day after the initial D-Day landing, a group of officials was viewing film sent from the landings.
".. at the American theater at 35 Davies St., the theater was packed with senior American officers. There were also the censors and, representing Canada, King Whyte, Sgt. Stone and myself. We sat through three or four thousand feet of rather dull American stuff, having to do mainly with preparations and embarkation.
Then came Grants stuff (Cdn Sgt Bill Grant). And it was good. It was bloody good. All through the theater you could hear people whispering to each other and muttering as good shot followed good shot. When it was all over there was much excitement and planning on how to get it to Washington the quickest possible way."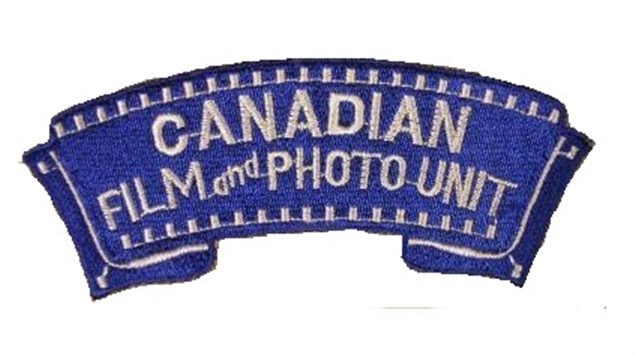 There were also honours and medals awarded to members of the unit such as Captain Alex Stirton who received an MBE- the citation reading in part, "Captain Stirton showed the greatest skill, courage and daring in covering photographic assignments. On a great many occasions he has risked his life in order to portray accurately heroic front-line actions …."
Lt. D.I Grant was awarded the Military Medal, his citation reading, "…came ashore at H plus 15 mins. on D-Day with an assault company of the Royal Winnipeg Rifles. His assault craft came under heavy machine gun fire as it neared the shore. Lieutenant Grant…carried out with determination his job of photographing the landing of the assault troops. When the troops advanced inland he went with them, carrying out his duties in the face of intense enemy fire with remarkable coolness. ….At all times, this officer has carried out his duties with courage, skill and determination.."
About 1/3 of photographers casualties
Canadian Army Newreel on how CFPU operates

During it's short span, the unit being disbanded in 1946, after shooting 60,000 stilll photos and creating one and a half million feet of film for 6,000 newsreels.