British Columbia and Ontario are poised to take over the oil-producing provinces as the biggest drivers of the still-sluggish Canadian economy next year, says a new report from CIBC World Markets.
British Columbia's economy is forecast to grow by 2.8 per cent in 2016, the strongest of the provinces and just ahead of Ontario at 2.4 per cent real GDP growth, according to the report. Canada's former top economic driver, oil-rich Alberta will struggle to recover, with expected growth of only 0.7 per cent next year after a 2015 expected contraction of 1.2 per cent, said the report.
"Certainly the weakness outside Canada, the weakness in global growth has made it a tough period for commodities producers," said Avery Shenfeld, Chief Economist, CIBC World Markets, in a phone interview with RCI. "And that's particularly so for the provinces most dependent on oil, so we're seeing Alberta, Saskatchewan, Newfoundland struggle with recession-type conditions this year and only a half-baked recovery likely in 2016."
Listen
Overall, the Canadian economy is forecast to rebound to 1.9 per cent real growth in 2016 and 2.1 per cent in 2017 from a projected 1.1 per cent this year.
"The good news is that the decline in the Canadian dollar – in part tied to weaker oil prices – is going to give a lift not only to manufacturing but to service workers as well," said Shenfeld who co-authored the report, Provincial Outlook: The Changing of the Guard, with economists Nick Exarhos and Andrew Grantham. "Canadians in the service sector are now cheaper than Americans. We can export everything from engineering to architecture and other consulting services to the U.S."
Tourism growth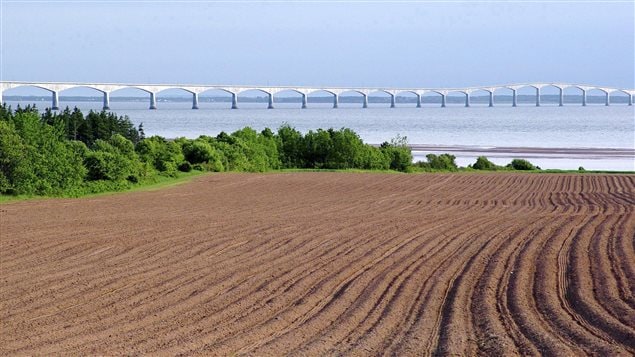 The falling loony is expected to be a boon for the Canadian tourism industry and particularly for British Columbia and Prince Edward Island (P.E.I), said Shenfeld.
"British Columbia is the province most heavily influenced by tourism," Shenfeld said. "So if the snow falls in Whistler, that will certainly be a plus, but generally they benefit from the weaker Canadian dollar, making B.C. look like a travel bargain in both winter and summer."
It's going to be the same story in P.E.I., Canada's second-most tourism-levered province, Shenfeld said.
"Obviously we're not talking about huge numbers of people because we are talking about a small province," he said, " but tourism in the summer months in P.E.I. is really the big industry in the province and again, relative to competing destinations for example in the U.S. north-east, P.E.I. should get a bit of a lift from the cheapness of the Canadian dollar."
Oil dependency
One of the most surprising findings in the new report is just how dependent Canada's economy has become on the oil sector over time, Shenfeld said.
"That wasn't true ten years ago, it certainly wasn't true in the 1980s," Shenfeld said. "We had other periods where oil prices were weak but because the oil and gas sector was not as big a portion of the economy, it didn't really take as much out of the life of the Canadian economy."
Still, Shenfeld cautions about blaming this dependency on the policies of Canada's previous Conservative government.
"In fact this was private investors that had poured in into developing Canada's energy resources and are now on standby," Shenfeld said.
"They are waiting for return to higher prices before they are going to put a lot more money in. So it was the capital spending by the private sector and the energy sector that really had driven a lot of the Canadian growth, and when that's been basically cut in half in the past year, we've seen the consequences."
Manufacturing rebound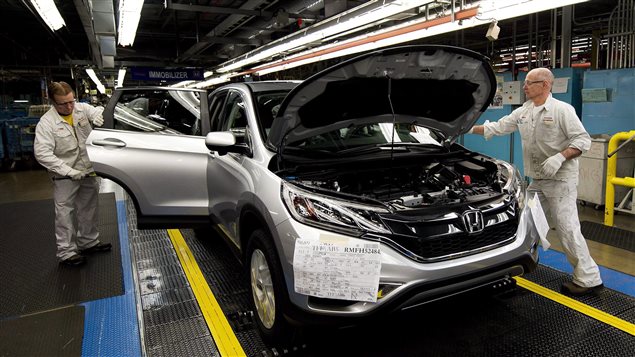 The now-weaker Canadian dollar should buttress manufacturing output, with Ontario and Quebec being the greatest beneficiaries, not only in export volumes today but over time, with new or expanded plants, said the report.
"We have seen some signs that manufacturers that are in the most currency-sensitive parts of the manufacturing industry are doing a bit better," Shenfeld said. "But there is still some whose products are really part of U.S. manufacturing, that is they are suppliers to American companies, and the strong U.S. dollar is actually making the U.S. less competitive globally."