Canada's new government is going to great lengths to inform Canadians and involve them in the resettlement of 25,000 Syrian refugees expected to start arriving in Toronto on December 10. The minister of immigration held a news conference to say 800 people per day are now being processed, half in Amman, Jordan and the other half in Beirut, Lebanon.
The prime minister himself is expected to formally announce when the first will arrive. Sources say first arrivals will be in Toronto tomorrow, and then in Montreal on December12. Ten thousand are expected to arrive before the end on the month.
Resettlement assistance centres have been set up in 36 centres across Canada and the government has boosted funding for the initiative by an extra $3.6 million. That's an increase of 25 per cent.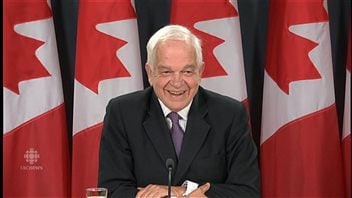 Canadians get details on the internet
A government website details the progress being made in processing the refugees, how they will be settled and it invites Canadians to donate time or money to help with the effort. The newly-elected Liberal government has promised to be transparent and is keeping its promise on this file.
This contrasts dramatically with the previous Conservative government which repeatedly failed to provide clear answers to questions about how many Syrian refugees it would admit. The former immigration famously hung up on a persistent radio show host seeking answers for the public broadcaster, CBC.