Quite apart from issues of climate change, a new study led by the University of British Columbia shows a problem for farmers in sub-Saharan Africa.
Landlocked Burkina Faso has limited sources of fresh water. It also needs to increase its crop production to feed the population of 16 million. In creating more farmland however, it is changing the rainfall pattern it desperately needs for those crops.
Marc Parlange (PhD, PEng), is a hydrology specialist who supervised the research project.. He is a professor of civil engineering, and Dean of Applied Science at the University of British Columbia in Vancouver, Canada.
Listen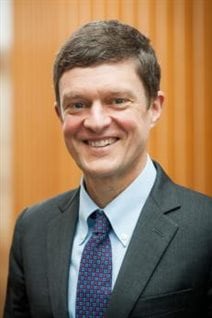 For three years, researchers from Canada, Burkina Faso and the United States recorded rainfall, air temperature and humidity, soil temperature and other weather variables at a natural savannah forest in the village of Tambarga in southeastern Burkina Faso, and at a rice and millet field, 1.5 kilometres away.
The original goal was to study hydrology in terms of soil erosion, ground water levels and so on.
What they found was a somewhat surprising side-effect as a result of having cleared the natural savannah for agriculture.
The crops are all completely dependent on rainfaill, but what the study showed, was that by clearing the land for farming, they also changed the land conditions such that there was much less rain that fell on the farmland than over the natural savannah.
Therein lies the paradox: they need the rain for crops, but by planting crops the Burkinabe actually get less rain over the fields.
"This study highlights how changing one part of the ecosystem could have an unforeseen effect on other parts. It raises questions about how our ecosystems should be managed for future generations and for the native plant and animal species as well," said Parlange.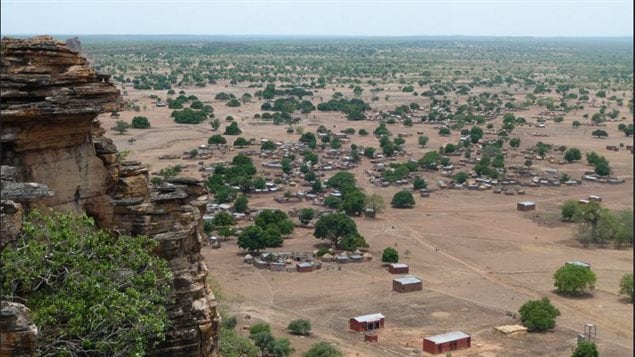 He notes that the United Nations and various government agencies and NGO's want a "greening of Africa" promoting more agriculture to feed a growing population and to provide a degree of prosperity.
He points out though that various plans to do this are based on current weather and rainfall statistics and patterns over currently undeveloped land.
As the research indicates, the simple fact of converting the land to agriculture from its natural state can dramatically reduce vital rainfall conditions by a substantial 10 to 30 percent. This could mean that the success of agricultural plans may be seriously compromised. In a dry year, this might mean the complete failure of crops.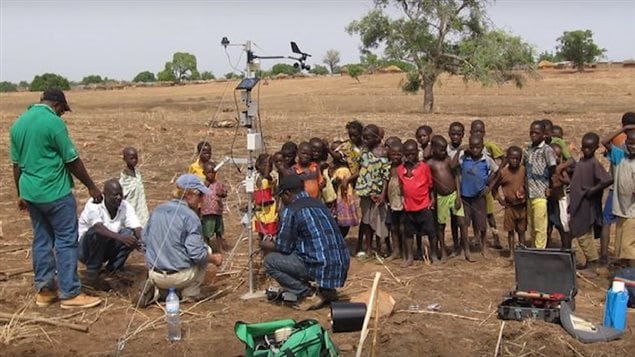 He says that the studies show that any plans to increase agriculture and food production should take into account this new information.  He says this might mean instead of clearing large swaths of land, an alternative would be to create many smaller plots, with large areas of natural savannah, or other natural features left intact.
The study, Suppressed convective rainfall by agricultural expansion in southeastern Burkina Faso, was published in the journal Water Resources Research by the American Geophysical Union journal and supported by the Swiss Agency for Development and Cooperation, the Swiss National Science Foundation, the Swiss National Research Centre for Mobile Information and Communication Systems, and the Natural Sciences and Engineering Research Council of Canada.