A petition with 92,000 signatures opposing a plan to bury nuclear waste has been sent to Environment Minister Catherine McKenna. The waste, which is rated as low or intermediate level, would be stored 700 metres underground in limestone rock, which is considered to be stable and has low permeability.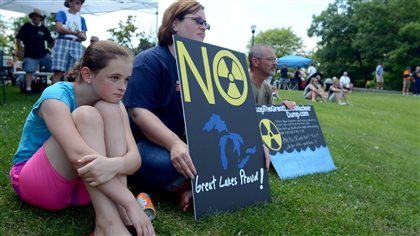 Nuclear storage plan delayed by new government
The site, at Kincardine, Ontario, is 1.2 kilometres away from Lake Huron. It is one of five Great Lakes at the heart of North America, from which 40 million Canadians and Americans draw their drinking water.
The nuclear waste project was given the go-ahead by an advisory panel in Canada last year. But there was a change in government in November and a final decision has been delayed until the beginning of March.
The waste comes from three nuclear power operations in the province of Ontario.