It's called the "Deep Geologic Repository" or DGR.
A three-member federal review panel formed in early 2012 by the Canadian Nuclear Safety Commission released its 457-page report this week on a plan this week to bury nuclear waste at the bottom of a deep shaft at the Bruce Nuclear plant near Kincardine Ontario.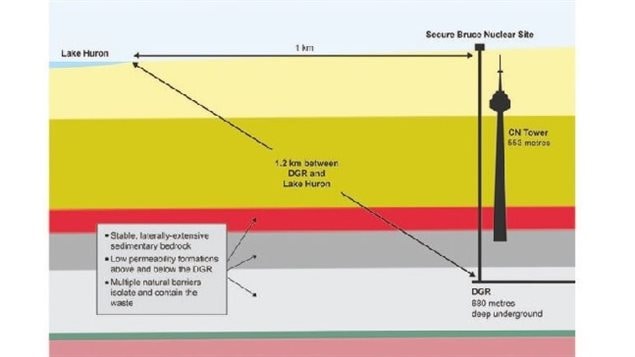 Ontario Power Generation which is responsible for the nuclear plant says the favourable geologic nature of the 932 hectare site makes the site "one of the best possible locations".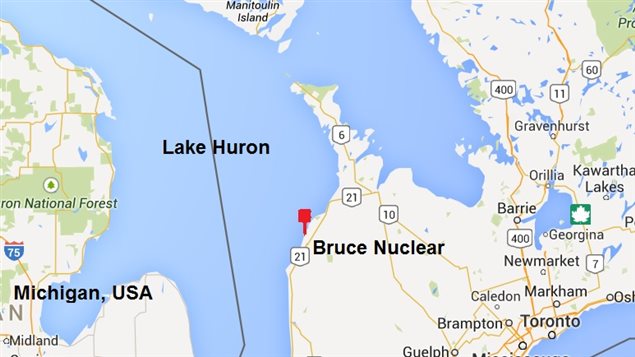 The idea is create a storage facility 680 metres below ground it store  about 200,000 cubic metres of low and intermediate radioactive waste from sites across Canada. Such material is currently stored in special facilities above ground at the Bruce power station.  OPG says material from nuclear operations around the province would include clothing and used parts but not nuclear fuel bundles.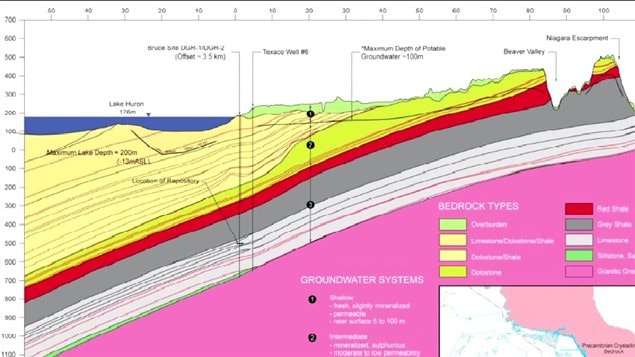 The panel has said the sooner the waste is isolated from the surface, the better saying such storage "is not likely to cause significant adverse environmental effects" and is the "preferred solution" for storing the radioactive waste.  It also said there would have to be detailed plans to protect the air, water, and wildlife and to mitigate any mishap no matter how small, as even a relatively inconsequential accident could negatively affect public opinion of the project.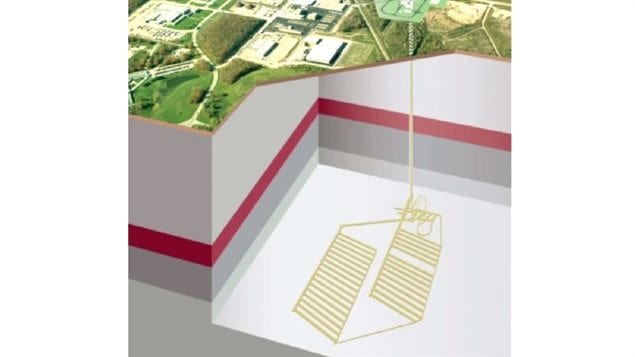 Locally, many jobs depend on the Bruce Nuclear plant and the local council and business groups approve the plant.
Opposition continues to be strong elsewhere in Ontario and from several US politicians where there is concern that any mishap may contaminate the Great Lakes which supplies drinking water to about 40 million people in Canada and the US.
The review panel report is now in the hands of the federal government which will decide whether to give the go-ahead.  OPG has also said it will not build the facility until it gets approval from the Saugeen First Nation whose traditional territory is in the area. Even with final approvals, it could take years before such a facility is built.
Stop the Great Lakes Nuclear Dump
Canadian Environmental Assessment Agency