It seems for thousands of years, an aboriginal group on Canada's west coast has been using a huge mud pit for medicinal purposes.
A company has been formed to market the mud known as Kisameet Clay.
Company officials  asked researchers at the University of British Columbia, to perform scientific tests to determine its medicinal qualities. To the surprise to the researchers, the clay was shown to easily combat microbial infections, including killing the very dangerous ESKAPE pathogens.
I spoke with Julian Davies   Professor Emeritus,   and  PhD candidate Shekooh Behroozian  in the Davies Microbiology and Immunology Lab,  Life Sciences Institute, University of British Columbia,
Listen
They are called Superbugs, and increasingly dangerous a deadly group of bacteria that are resistant to almost all antibiotics in our arsenal.
The mud comes from a unique clay deposit on Heiltsuk aboriginal traditional territory on the B.C. coast. Officials from the Kisameet Glacial Clay Company sent samples to the researchers who said they were somewhat skeptical at first about claims of medicinal healing qualities.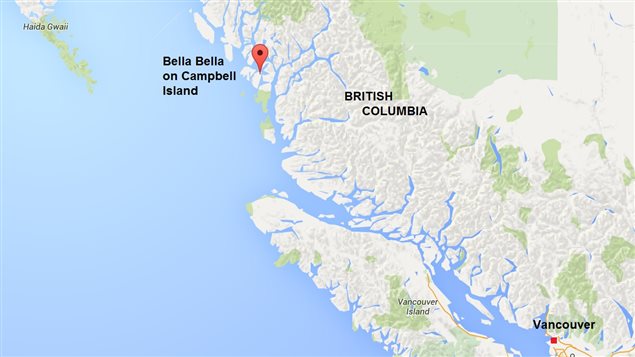 The clay deposit lies in a shallow five-acre granite basin located about 400 kilometers north of the major port city of Vancouver, and was formed about 10,000 years ago.
The story goes that aboriginals have used the clay for thousands of years for treating a variety of ailments ranging from ulcerative colitis, duodenal ulcer, arthritis, neuritis, phlebitis, skin irritation, and burns.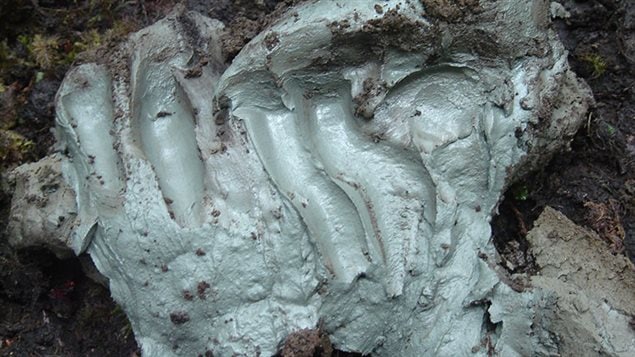 Skeptical at first, the researchers soon found in lab tests that the mud had remarkable antimicriobial properties.
Indeed, even when they tested it in small percentages  against some "superbugs", the serious ESKAPE pathogens, they found the superbugs also succumbed to the clay.
The ESKAPE bacteria, (Enterococcus faecium, Staphylococcus aureus, Klebsiella pneumoniae, Acinetobacter baumannii, Pseudomonas aeruginosa, and Enterobacter species) are a group of bacteria so named with the acronym because they "escape" treatment with current antibacterials, and the immune system.
"Infections caused by ESKAPE bacteria are essentially untreatable and contribute to increasing mortality in hospitals," said professor-emeritus Julian Davies in a statement released by UBC.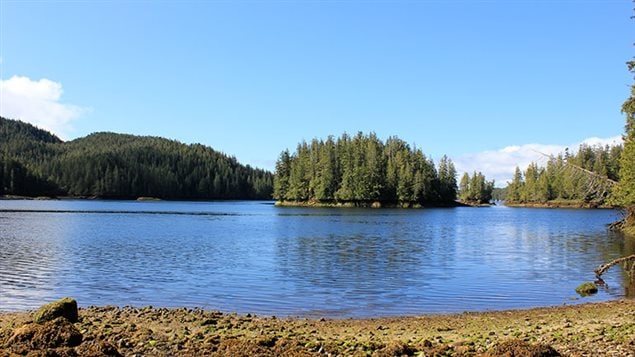 "After 50 years of over-using and misusing antibiotics, ancient medicinals and other natural mineral-based agents may provide new weapons in the battle against multidrug-resistant pathogens".
The results were published in the science journal of the American Society for Microbiology, mBio, under the title, "Kisameet Clay Exhibits Potent Antibacterial Activity against the ESKAPE Pathogens"
The scientists used ESKAPE bacteria collected from two area hospitals and from the University's own wastewater treatment plant.
The subsequent in vitro testing conducted by Davies and Behroozian, found that clay suspended in water effectively killed 16 strains of ESKAPE bacteria
There appear to be no toxic side-effects for humans, but detailed clinical trials and toxicity tests must still be carried out.
How does the clay work? What exactly is in it? Well that's also currently being worked out by Loretta Li, with UBC's Department of Civil Engineering who is conducting mineralogical and chemical analyses of the clay.