A recent development in genetics research has enabled scientists to cut and paste genetic information much more rapidly, more accurately, and much less expensive than ever before.
Because of this, scientists also expressed concern about controlling the process especially since it has the ability to permanently alter human genetic evolution, the human "germ line".
A new development in Britain this week has reignited the discussion about what can be done with the technology and what should be allowed.
Timothy Caulfield (BSc, LL.B, LL.M) Canada Research Chair in Health Law and Policy, Professor in the Faculty of Law and School of Public Health; and Research Director, Health Law Institute at the University of Alberta
Listen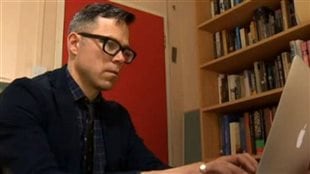 In what is almost a first in the world, this week Britain's fertility regulator gave its approval for the first time to a research application in that country to use the new CRISPR gene editing technique on human embryos.
Although a viable embryo, it will not be allowed to be implanted in a woman.
The purpose of this research is to gain additional information about the earlierst stages of life and advance knowledge into using gene editing to cure genetic and incurable diseases like Tay-Sachs and perhaps cystic fibrosis through the modification of genes by snipping out the disease-gene and replacing it with a healthy gene.
Once again the debate has begun about whether this could lead to designer babies, such things as eye and hair colour, size, strength, possibly intelligence and so on.
And also by modifying the genetics of an embryo, that could be passed on to future generations, and thereby alter the course of human evolution forever after.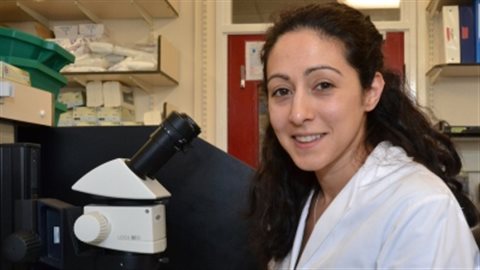 Many scientists concerned about this have expressed the need for a "go-slow" approach to gene manipulation in humans.
In Canada  it is currently  illegal to produce genetic modifications that are passed on to future generations.  It would not be illegal for example if a physician were to perform some somatic cell treatments on a patient where such changes can't be passed on to future generations.
Professor Caulfield says that Britain's permission to proceed with experimentation on human embryos does remove some of the resistance in other countries against such research.
He says that as the technology advances, Canada too might have to re-examine its laws to cope with such advances.
At this point, in spite of the huge advance of CRISPR the technology is not at the stage where it is reliable, effective or efficient.  The consequences in a living human being from a "manipulated" embryo remain completely unknown.
Scientist have pointed out though that it's only a matter of time before questions begin to become resolved. Professor Caulfield say says when that happens we will have even bigger ethical and philosophical questions about how to apply this technology.
He asks where will we draw the line and as he and others have pointed out, how does one police the scientific community once that line has been drawn, especially since with different regulatory standards in different countries, research can be moved around the globe to wherever regulations allow procedures to take place.  Still, he says he has faith in the ethics of the scientific community and does not agree with some who say this technology will lead on a slippery slope to such things as designer babies, or worse.
additional information-sources