When things get bad in the United States, it is common for Americans to say they will run away to Canada. Mostly they jest. But there was a huge wave of Americans who came to Canada during the Vietnam War in the 1960s and 70s. Estimates range from 50,000 to 125,000 Americans, some of whom were draft dodgers and deserters.
It was said to be the largest politically-driven migration from the U.S. to Canada since people loyal to Great Britain fled the American Revolution which rejected British rule in the late 1700s.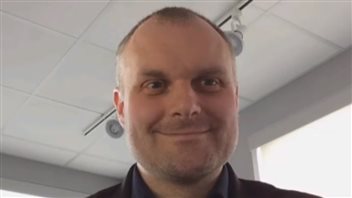 'Cape Breton if Donald Trump wins'
There are people who fear the bombastic Donald Trump may become president of the United States. So, an enterprising radio announcer from eastern Canada set up a website inviting them to come and live in his beautiful region of Cape Breton in the province of Nova Scotia.
"It is always ranking very highly in international travel magazines' lists of the most beautiful islands in the world," says Rob Calabrese. "People are very friendly and have an international reputation for hospitality and friendliness. We have a very vibrant and rich culture. It's a Celtic culture and some people even speak Gaelic."
Listen
House prices lowest in North America
Calabrese touts indigenous and French cultures too, and a lively regional music scene. He adds that housing prices are the lowest in North America.
The website started out as a bit of a joke but tens of thousands of people responded. There were so many requests for information about immigration, job opportunities, and access that Calabrese asked friends and relatives for help answering. Eventually, the tourist board offered to help and set up a team of people to handle inquiries.
'This island is going to die'
"It's become so big, I really don't know how something couldn't materialize. So many people, so many people have said they're coming to visit. And that's the first step. We need people. We're on an unsustainable path. This island is going to die," says Calabrese.
In 2011, Cape Breton had a population had a population of 101,619. That was a decrease of 4.1 per cent from 2006.