As noted before on this site, Canadian animal rights activists are a determined lot, driven by a desire to speak for beings lacking the power to advocate for themselves.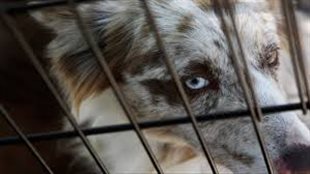 Activists made their presence felt in last fall's general election, going door-to-door for politicians they supported and pressing candidates to declare where they they stood on animal rights.
The stumping was part of a year that activists saw as something of a breakthrough, a year that that saw them–among other things–get an animal rights case to the Supreme Court of Canada.
Now, the battle is joined (not for the first time) in the House of Commons.
On Feb. 26, Liberal MP Nathaniel Erskine-Smith introduced a private member's bill, Bill C-246, the Modernizing Animal Protection Act.
Last week, a coalition of animal welfare groups, MPs and activists gathered at the Toronto Humane Society to celebrate the bill.
It has several aims, including closing existing loopholes for offences related to animal fighting.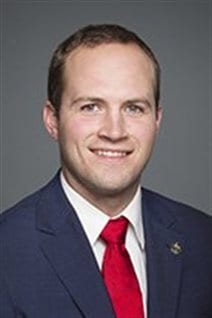 It would also allow for people to be charged when they have caused harm to an animal through negligence.
If passed, the bill would prohibit the practice of shark finning in Canadian waters and ban the import of shark fins not attached to the carcass. 
The practice of shark finning is already illegal in Canada, but Erskine-Smith says the coalition wants a ban on the import of shark fins from other jurisdictions because of the rampant poaching from marine sanctuaries, and "because Canadians generally recognize the brutal nature of the practice."
As well, the bill would ban the sale of dog and cat fur and require that animal fur products be labeled with the country of origin and animal species.
This is not the first time an MP has introduced the issue of animal rights and animal protection in Parliament, but so far there has not been a lot of progress.
Over the past 25 years, bills introduced by the Liberals' Anne McLellan and NDP's Fin Donnelly failed to garner enought support to pass, but activists are hopeful this time will be different.
Politics, they maintain, remains the art of the possible.
The man who introduced Bill C-246, Nathaniel Erskine-Smith, spoke by phone with RCI on Monday from Toronto.
Listen