Canada's private sponsorship of refugees garnered high praise from the head of the United Nations' refugee agency who says the model should be an example for other countries.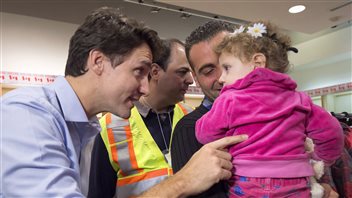 Government and private groups sponsor refugees
Filippo Grandi praised Canada's resettlement of 25,000 Syrian refugees in three months. Canada is among very few countries that bring in refugees sponsored by private groups and individuals, as well as those sponsored by the government. More than 9,000 of the Syrian refugees are privately-sponsored.
Many of those refugees have an advantage in that there is a network of people standing by to help them, and news reports suggest it has been easier for them to settle in.
Canada's new government acted fast
Grandi called Canada a leader in Syrian resettlement and said that was why he chose to visit the country on his first official visit from March 19-22, 2016. Shortly have he arrived in the capital, Ottawa, Grandi met a group of recently-arrived Syrian refugees.
Canada's previous government was very slow to accept Syrian refugees and brought in only a few hundred. But it was voted out of office in October 2015 and the newly-elected Liberal government made good on its campaign promise to bring in 25,000 Syrian refugees soon after taking office.
Grandi was so impressed, he said he would like Canada to help other countries take similar action.