It's something that has been talked about, and talked about for years.
Cargo carrying airships- blimps, dirigibles, or hybrids, have several advantages over helicopters and fixed wing planes.  This includes cargo capacity, cost, and small landing areas.
This all be a bit closer to being realized due to an announcement today from Lockheed Martin and its airship reseller Hybrid Enterprises.  They are finalizing a deal to sell  a dozen huge hybrid airships worth several hundred million dollars to Straitline Aviation in the United Kingdom.
The airships are expected to begin arriving in 2018 and then deploying them to the Canadian north, Alaska, southeast Asia, and the Middle East.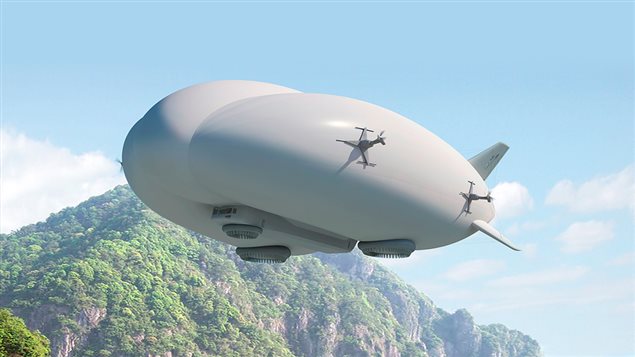 In Canada, the airships will serve the oil and gas industry in delivering supplies and equipment to remote sites, and also serveremote communities. Many of these sites can only get supplies via ice-roads and then only for a short period in winter.
Qouted by the Canadian Press, the CEO of Hybrid Enterprises says, "This is a way to service those mines all year round. With the airships we can deliver to the mines 340 days a year."
He notes that fuel can also be delivered to remote communities for their generators and other needs. Lack of fuel has sometimes been a source of great concern for remote communities if enough has not been delivered over the ice-roads, which is an ever increasing concern as climate change continues to shorten the ice-road season.
He adds that the airships can transport heavy equipment to remote sites eliminating the need for access roads which in turn would reduce environmental concerns. In turn that would speed up development by avoiding long and costly environmental hearings.
These airship models have a maximum speed of 100 km/h and a load capacity of 20 tonnes.
additional information-sources