People who have had Type 2 diabetes for up to 10 years can reverse the condition if they lose weight and keep it off, says a study from Newcastle University in the U.K. Losing 1/3 of a person's body weight can reduce fat in the liver and pancreas and restore normal insulin action, found the researchers. There are about 2.5 million people with diabetes in Canada. It's believed another one million cases are undiagnosed. The rates of diabetes are increasing rapidly around the world.
Losing weight has been known for decades to curb or reverse diabetes, says Dr. Arya Sharma, a leading Canadian expert on obesity. The problem, he says, is keeping the weight off. The body has a sort of thermostat and tends to always want to return to the weight it was before the kilos were lost.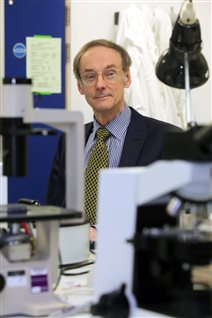 People have varying thresholds
The Newcastle researchers found that individuals have different levels of tolerance of fat within the liver and pancreas and it is only when they cross that threshold do they develop Type 2 diabetes. If they lose weight and go below the threshold, diabetes can disappear.
For this research, volunteers were taken off their diabetes medications and given a restricted diet of three special meal replacements of 200 calories each per day. (Don't try this at home, warn researchers.) They lost an average of 14 kg each. Dr. Roy Taylor, a professor and lead author of the study says that after the first 24-36 hours feelings of hunger disappeared and people felt rather good, sometimes because they can move around more easily.
Subjects wanted to stay on liquid diet
"In a further study, where we offered people the option of staying on the diet longer than a bare minimum, which is 12 weeks, then we found that almost everybody takes up that offer of staying on this longer.
"So far from being a fearsome diet which would be a terrible torment, this is actually something people find doable. It's simple, it's effective and the benefits are really quite apparent early on," says Taylor.
Listen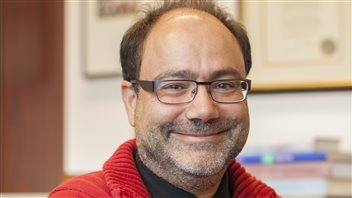 Subjects must eat less for life
People have to go back to eating food at some point though.  And when they do, they understand that they have to consume 1/3 fewer calories than they did before they lost weight. And this is what Sharma says is extremely difficult.
Taylor and his colleagues will conduct further research to find out how successfully people can reverse their diabetes this way with the help of their family doctor and nurse.