Solar panels have become the hot new "green" idea in the past many years.  However, even as they undergo  continuous development they may already be on the way to becoming obsolete.
Typical solar panels operate at around 15 percent efficiency.  Now, a Canadian inventor from the northern Ontario city of Sudbury says his device operates at around 40 percent efficiency.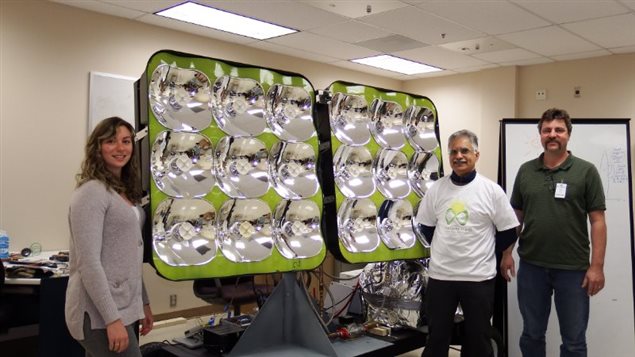 Quoted in a Radio-Canada story, Gilles Leduc, inventor and president of Crystal Green Energy, says solar panels today have almost the same efficiency as they did when they were invented about 40 years ago, and that's unacceptable.
Leduc' s invention has what he calls Solar Optic Modules (SOM)  which consist of a series of concave mirrors, each of which directs concentrated sunlight towards four high performance photo-voltaic cells (invented in Canada ten years ago).  They are connected in a panel which can then also take into account the time and track the sun as it moves through its arc ensuring maximum performance throughout daylight hours.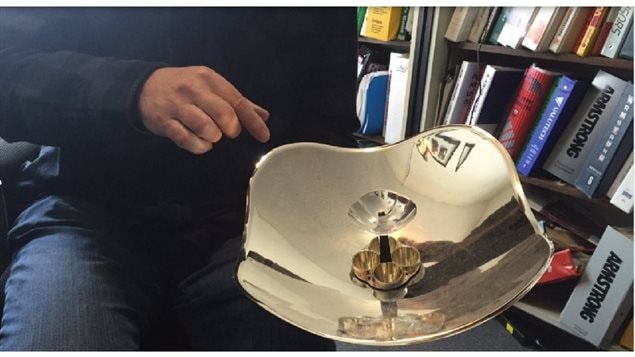 A side effect is that the panels generate tremendous heat,  from 100-200 degrees Celsius.  Rather than lose that "free" energy, a heat exchanger is added to heat water for a dwelling or small business thus the unit becomes a Combined Heat and Power system (CHP).
Leduc says four of his panels are enough to power and heat water for a typical Canadian home and they can be hooked up to batteries to store surplus power for use later.
The system has been tested in Sudbury where winter temperatures can easily descend to -35C and where Leduc said the panels performed very well.
The panels are now being tested in Arizona to analyze performance in extremely hot conditions.
Although more expensive than traditional solar panels. Leduc says it's advantages outweigh current costs.
Crystal Green Energy hopes to be able to market their product by 2017.
Additional information-sources