A tiny green space in Montreal has become the site of a national controversy.         **(update at bottom of story**)
For most Canadians, and historians of the First World War, Vimy  Ridge is a name and place steeped in history.  Previous attempts by French and British efforts to push the Germans from this strategic high ground in France had failed. Allied casualties against the well dug-in Germans were staggering with killed and injured numbering in the hundreds of thousands.
In 1917, the many thousands of Canadians spread out among British units, came together as a single force, and within days of launching their attack, the Canadians took the ridge.  This marked a significant turning point in the war, if not tactically, then certainly as a huge morale booster for the Allies. For Canada however, it also marked a pivotal event in the sense of national identity and in pride of country.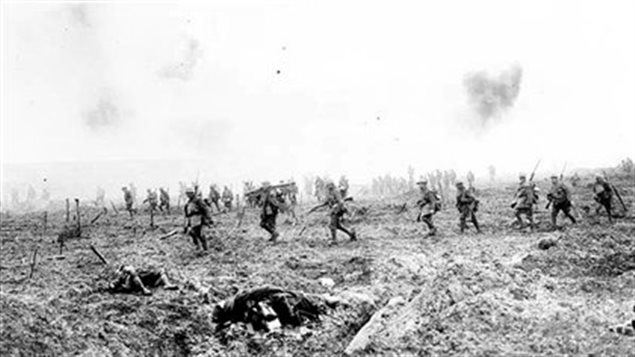 Now, Montreal will vote today to change the name of a small park which commemorates Vimy. They want to name it in memory of controversial  Quebec politician Jacques Parizeau.  The move has caused shock and a degree of anger across Canada
I reached Jeremy Diamond,  executive director of the Vimy Foundation, via mobile phone in Toronto.
Listen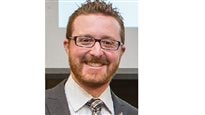 It is well-known that views and opinions of both the First and Second World Wars tend to differ between the mostly French-speaking province of Quebec, and those of the rest of Canada. In Quebec, participation in the "European" wars  was not viewed with the same necessity as elsewhere in the country, and riots broke out when the idea of conscription was brought up.
Mr Diamond says however that the Canadian victory at Vimy is a story that transcends region and past and present political differences. He says for example, that French-speaking Canadian elements were an important aspect of the victory and the war itself with participation of the French-speaking Royal 22nd Regiment and 13 other French speaking battalions which fought during the First World War. He says the Canadian victory at Vimy was obviously important enough to this Quebec community that they named a street and  park after Vimy not long after the Battle itself.  He adds that the Battle of Vimy Ridge is not an 'English-Canadian' story, but a 'Canadian' story.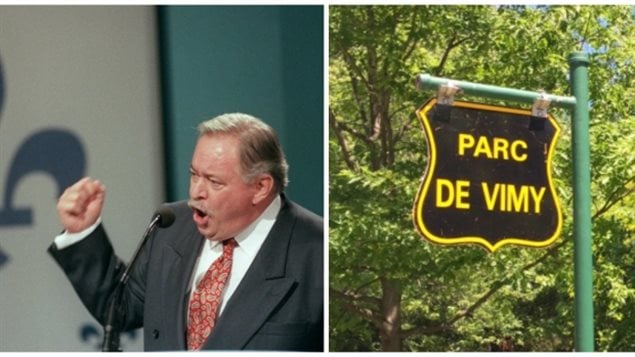 Montreal likely to vote today
While the borough of Outremont recommended the name change, it now appears a vote today by Montreal city council will confirm the decision.
Montreal mayor Denis Coderre said however he would make up for the loss of Vimy Park with some other tribute to the battle, seen as a pivotal and defining moment  in developing a sense of Canadian nationhood.
"What I want is to send a message that we will do something very specific to commemorate the Vimy," the mayor said Monday.
Critics however have not been kind toward the decision.
A small local organization called the Unity Group protested outside Outremont  City Hall on Monday.
The group's president, Antoinette Mercurio criticized city councillors saying they should be standing up for Canadian history. Quoted in the CBC she said, "How dare they not stand up for Canadians? Canadian history is being wiped from Quebec".
The former Ontario premier and later federal Liberal politician, Bob Rae wrote on Twitter that changing the park's name from Vimy to Parizeau is "an insult pure and simple."
Mr Diamond says, there are other places that could be named for Parizeau. Quoted in the Gazette newspaper he said, "Is there another park? Is there a roadway? Is there a town square? I don't think that what needs to happen is replace one story with another".
He adds that if the park is renamed, he encourages the city to work with the Vimy Foundation and other stakeholders to find a suitable and appropriate place to commemorate the historic battle, and do so in time for the centennial in April of 2017.
**UPDATE- WEDNESDAY***
Tuesday night, Montreal city council has voted overwhelmingly in favour of renaming Vimy Park in Outremont after former Quebec premier Jacques Parizeau.  The vote passed easily — with 51 in favour and two against. Montreal mayor Denis Coderre said the city will create two other public areas in 2017 to commemorate Vimy and the WWII battle of Dieppe.
additional information-sources