Will our Canadian heritage Lancaster KB-882 be left to crumble and die in Canada, or be taken out of the country?
While it appeared that last year an aviation museum in Edmonton, Alberta, would move the plane and begin restoration, that effort has been halted. Apparently that was due to a lack of funding to cover the high cost of moving the plane across the country, and other costs.
Now an Australian historic plane collector wants to buy it and move it to Australia.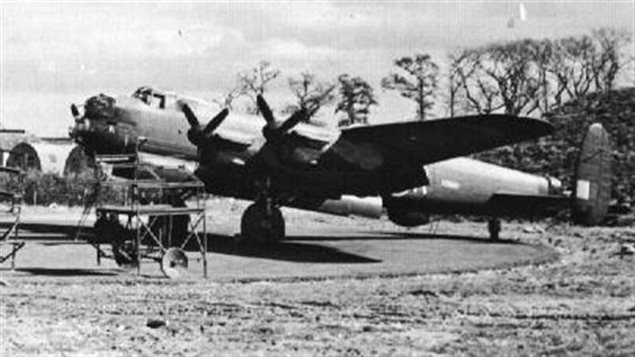 Of the vast amount of materiel produced by Canada during the Second World War, Lancaster bomber KB-882 is one of the over 400 hundred built by Canadians.
Not only is this iconic aircraft one of the mere handful of survivors now left in the entire world, it is also an actual war veteran having flown eleven missions during the war, with a 12th mission aborted on the way to the target due to bad weather.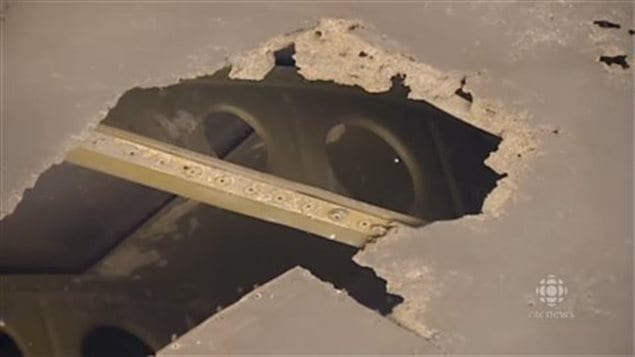 Post war, the plane continued to serve Canada in a number of roles before being flown to the small Edmunston New Brunswick airport to serve as a static memorial.
And there it has remained, for decades.  The years of exposure to Canada's often harsh weather have not been kind to this historic veteran.
Experts who have examined the deteriorating plane in the past have said it can't last much longer in its exposed state and may soon be completely beyond hope.
The city of Edmunston was prepared to hand over the plane to the Alberta Aviation Museum last year, but with that deal now halted, the plane has spent another year in the elements and its fate is again uncertain.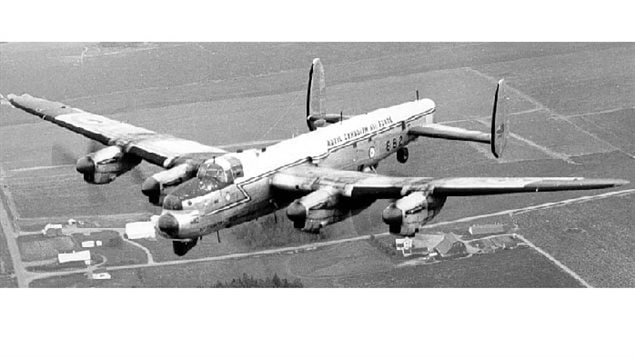 Australian antique plane enthusiast Peter Smythe heard about the historic veteran via social media over a year ago.  His family, involved in beef cattle operations, also owns a private restoration operation known as Reevers Warbirds in Adelaide.
He recently bought a B-25 medium bomber from Franklin Virginia and has moved it to Australia to join others in his collection there. This includes a B-26, a long-term B-17 project, Republic P-43, Curtiss P-40, and two Spitfires.
CBC interview

He wants to take it to Australia and begin restoration. He is applying for an exemption from Canada's Heritage laws that prevent objects of significant cultural heritage from leaving the country.
Smythe told CBC news of his desire to buy the Canadian veteran plane, "We can only base our activities on past experiences and past experiences tell us that the aircraft will continue to be ignored and will continue to deteriorate".  He adds because of this he has had legal advice that there may be an avenue for an exemption to the heritage artefact laws.
Hamilton (Mt Hope) Ontario's  Canadian Warplane Heritage Museum  operates one of the world's only two airworthy Lancasters. David Rohrer, president and CEO told RCI that they previously haven't  tried to acquire the plane due to other interested Canadian parties, notably the National Air Force Museum in Trenton Ontario.
He adds restoration of KB-882 would be a ten year project. He says because its a Canadian-built plane and one that served with the RCAF in war, the CWHM would prefer to see the plane end up at the National Air Force Museum. He adds the CWHM would be more than willing to provide any help and assistance they could to the national museum in restoration, but that if for any reason the national museum is unable to acquire KB-882, then the CWHM would undertake a very active role and interest to acquire this aircraft and to keep it in Canada.
An official with the National Air Force Museum said they could not comment on the situation.
additional information